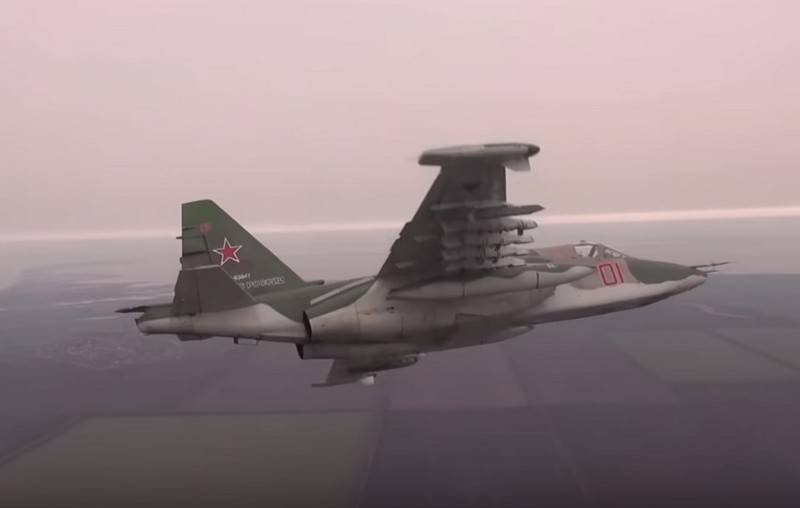 In the Stavropol Territory, exercises were conducted with live firing of attack aircraft Su-25SM3 of the Russian Air Force. The video of the exercises on its YouTube channel was posted by the Russian Ministry of Defense.
As noted in the Russian military department, attack aircraft during the exercises practiced striking at targets simulating a column of military equipment, observation posts, and enemy artillery fire control points. Also, special attention was paid to the departure of attack aircraft from the impact of anti-aircraft systems of conditional terrorists.
According to the legend of the exercises that took place at a specialized aviation training ground in the Southern Military District, the weapons of the enemy marched to the starting positions
- said in a statement.
At the end of the exercises, the Su-25CM3 crews made a pair approach to the targets, dropping air bombs to the positions of conditional terrorists, thereby completing the sweep.
Su-25M3 is a further modification of the Su-25CM attack aircraft. On the upgraded machines installed a digital display, which displays the ground and air situation, installed a new fire control system and satellite navigation GLONASS. The combat effectiveness of the machine has improved threefold compared with previous modifications. The aircraft is capable of hitting ground targets from a considerable distance, without entering into visual contact with a target, but only by coordinates.
The aircraft is designed to destroy small-sized mobile and stationary ground objects, as well as low-speed air targets.
Earlier it was reported that up to the level of the Su-25СМ3 it is planned to upgrade the entire existing fleet of Su-25 attack aircraft, including the Su-25СМ.