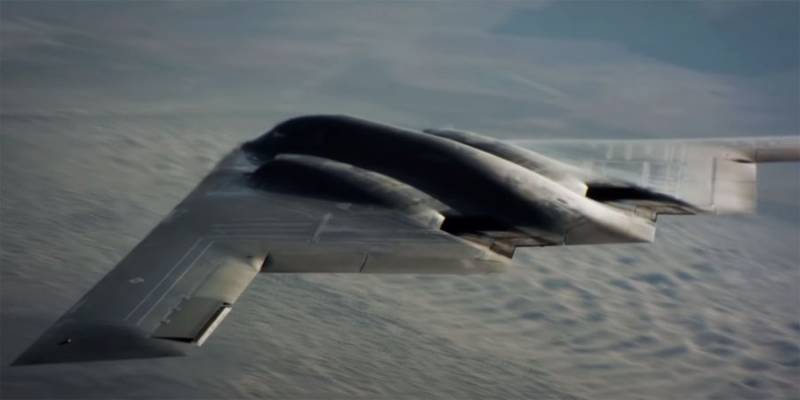 China raised the topic of what should be the promising strategic bomber of the PLA Air Force. Chinese experts are concerned about the fact that strategic
aviation
The PRC is still seriously lagging behind both its own fighter in its development and the strategic aviation of foreign countries (primarily Russia and the USA).
In the military section of the Chinese portal Sohu, it is noted that the main position that developers of a promising bomber for the PLA Air Force draw attention to is its stealth for enemy radars. It is noted that the trend boils down to an attempt to copy the American B-2 Spirit - a heavy stealth strategic bomber, the price of which, together with weapons and a full set of on-board equipment, exceeds $ 2 billion per unit.
From material on the Chinese portal:
Despite the fact that the American bomber has incredible firepower, just mimic the B-2 does not make sense.
The author notes that the American-made bomber, at its huge price, has a large number of shortcomings. One of the main disadvantages associated with the maintenance of this aircraft. US Air Force B-2 daily maintenance costs millions of dollars.
These funds are used to maintain this type of bombers in a state of readiness. At the same time, China notes that with such a high cost of service, the problem for the United States is that it is initially known where the B-2s are. A hint that they can be destroyed even before take-off - for example, using hypersonic
weapons
.
Earlier in China, it was planned to create a promising strategic bomber according to the B-2 Spirit principle — with internal arms compartments and the "flying wing" scheme. The symbol of the Chinese program is H-20, although in Sohu it was for some reason called H-2.