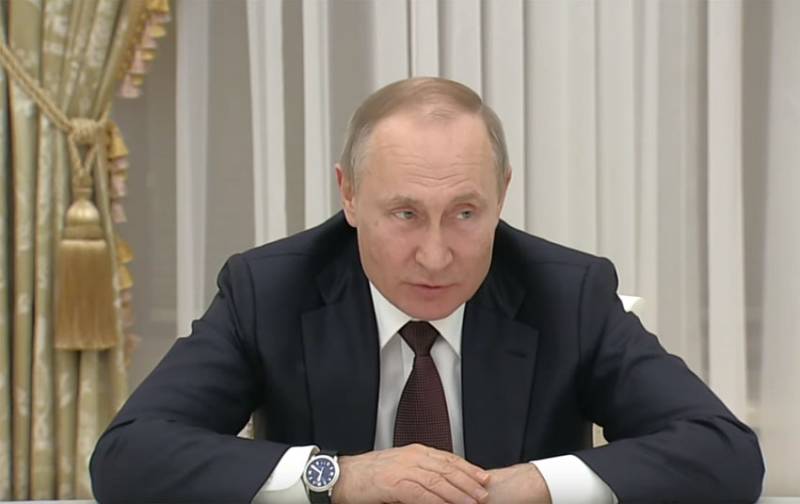 Vladimir Putin commented on the importance of the adopted amendments to the country's fundamental law. Recall that we are talking about numerous amendments, the voting on which in the format of an all-Russian referendum will be held on April 22.
The President of the country notes that the current Constitution of the Russian Federation was adopted in special conditions. From the statement of the head of state:
I also said this in the message, it is fair, it is. Now the situation in the country has changed dramatically. In fact, we have a different country and, of course, amendments are in demand.
Vladimir Putin made this statement during his meeting with the leaders of the factions. The president asked factional leaders to support the constitutional amendments.
The President said that while working on the amendments, "together we are thinking not only about today, but also tomorrow."
Putin links constitutional amendments to stability in the country:
There should be guarantees of the inadmissibility of new attempts to build the country.
It should be added that the day before, Turkish President Recep Tayyip Erdogan, who arrived with an extensive delegation to Moscow, said that "initially a meeting on the Syrian issue was planned in Turkey." According to Erdogan, he took into account the busyness of Vladimir Putin with the work on amendments to the Constitution, and therefore decided to fly to Moscow. First of all, this statement should be considered as an appeal to Turkish political elites, some of which accused Erdogan, who flew to meet with Putin, of weakness.