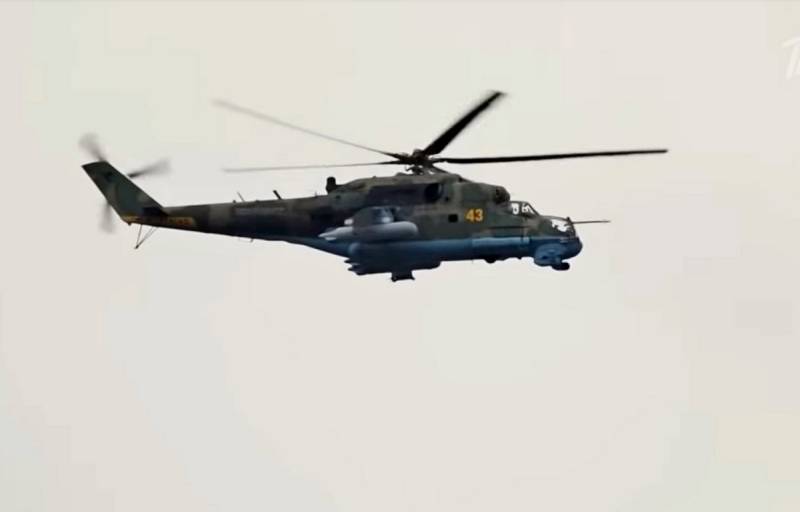 Russian pilots operating combat
aviation
have a unique flight experience for the world. And it is not connected with the number of hours spent in the sky. Pilots require increased mastery of technology, which determines the advanced skills of the crew necessary to perform various aerobatics.
It is quite possible that sometimes domestic pilots allow themselves arbitrary turns.
So, on one of the video materials published on the Web, the Mi-24 helicopter, flying at extremely low altitude, is presented. The surrounding area adds to the difficulty of flying: the rotorcraft rushes at high speed along a narrow corridor, on both sides of the "fenced" forest.
The technique used by pilots is a highly effective means of avoiding the effects of air defense systems. Flying at such low altitudes makes them virtually useless, but the risk of fire from ordinary
weapons
ground forces. However, the "Crocodiles", as attack helicopters, have impressive armor protection.