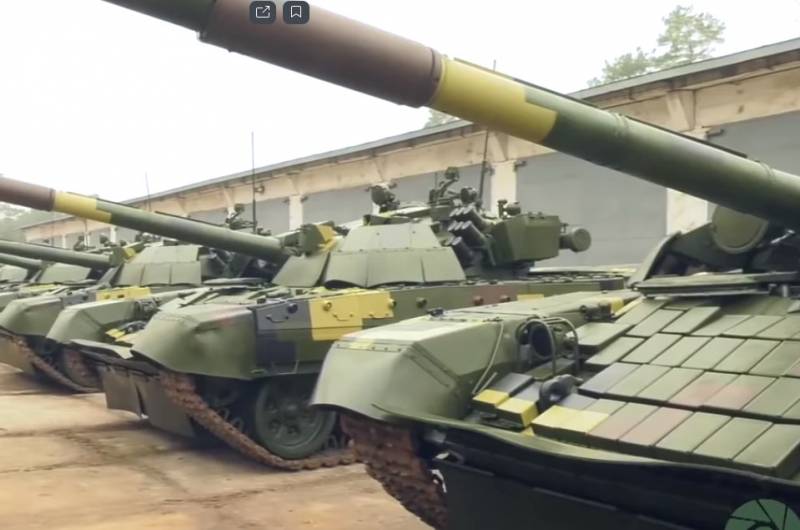 Six upgraded and repaired
tanks
T-72 Kiev armored factory sent to the armed forces of Ukraine. Specialists of the enterprise finalized equipment to improve its technical parameters and combat characteristics.
It is reported by the Ministry of Defense of Ukraine.
At the plant, they improved optical instruments, the stabilization system of the guns, and improved the running characteristics of the combat vehicle. With this batch of military vehicles, the Kiev factory completed the implementation of the contract with the Ukrainian defense department. All tanks will be transferred to units of the armed forces of Ukraine.
One of the main distinguishing features of this tank is the ability to use for firing high-precision guided missiles "Combat" produced in the Kiev State Design Bureau "Luch".
In addition, the upgraded T-72 is equipped with modern elements of dynamic protection and night vision devices with electron-optical converters.
They also installed a digital radio station and satellite navigation on the tank. The devices are designed to communicate a combat vehicle with rifle units of the Armed Forces, this allows them to interact better on the battlefield. The Armed Forces of Ukraine called these modifications of tanks "network-centric", claiming that they can be used in battle as elements of a single controlled system.