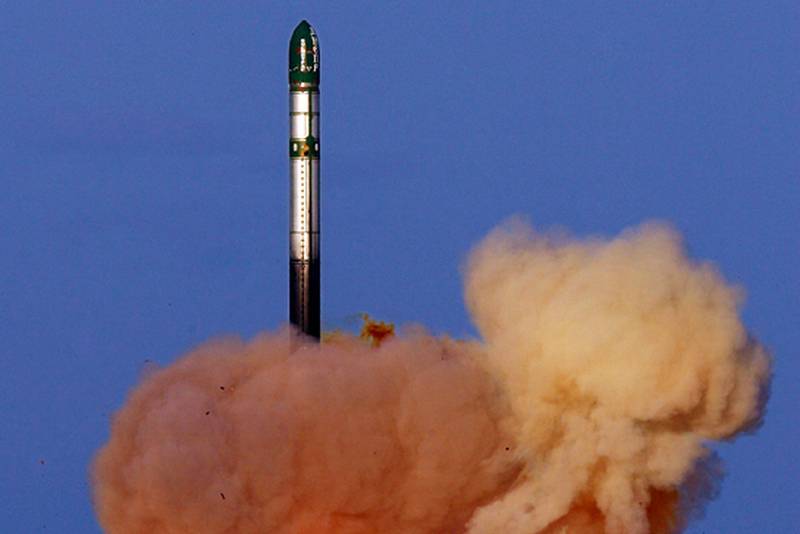 In Russia, this year two intercontinental ballistic missiles (ICBMs) of the RS-20V Voevoda will be disposed of. The disposal will be carried out by the Ground-based Space Infrastructure Operation Center (FSUE TsENKI).
76,7 million rubles were allocated for the utilization of two missiles. According to the contract, TsENKI must dispose of two R-30M36 ICBM warheads by November 2 of this year, the project code is Voivode (NATO - Satan).
Currently, both missiles, weighing 52 tons each, are stored in one of the units in the Urals. Their delivery to the disposal site will be carried out in transport and launch containers. At the enterprise, the missiles are neutralized and dismantled. Some of the materials obtained during disposal will be sold, some of the illiquid assets will be destroyed.
According to the TsENKI experts, from each Voevoda ICBM they receive more than 1,2 kg of gold, almost 19 kilograms of silver, 54,5 grams of platinum, almost 20 tons of non-ferrous metals and about 6 tons of ferrous metals during disassembly. Rubber products, fiberglass and other materials are approximately 26 tons. They are designed for recycling and final disposal.
It is noted that the elimination of missiles and transport and launch containers will take place in accordance with the procedures provided for in the START Treaty concluded between Russia and the United States. In accordance with the requirements of the agreement, a notice of disposal of the two ICBMs will be sent to Washington.