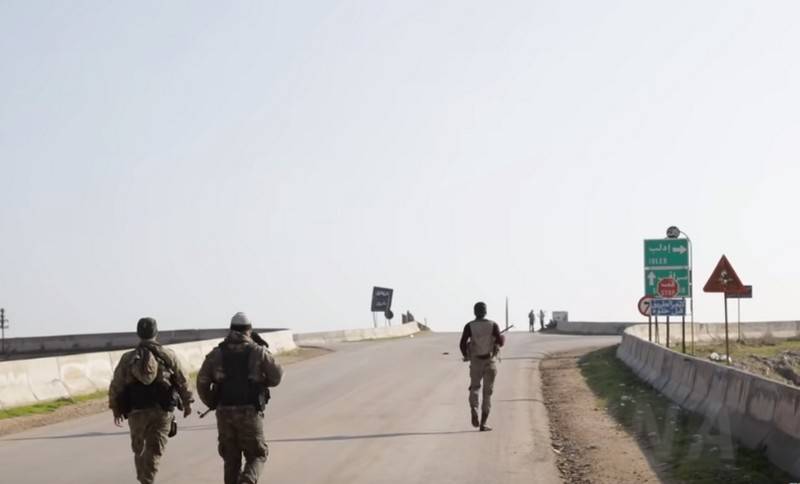 The Syrian government army launched an assault on the outposts of the banned in Russia terrorist group "Jebhat al-Nusra" in the province of Idlib. This is reported by the Arab media.
According to media reports, Syrian forces launched an offensive against terrorists in Safuhan and El Futeira, repelling the militants' attacks on their positions. An attempt by groups to regain control of several settlements in the area was unsuccessful; Syrian troops are advancing in the direction of Kafr Uweida.
It is also reported that west of the city of Serakib, units of the Syrian army knocked out militants from the village of Ifis, forcing them to retreat in the direction of Neyrab. Attempts by pro-Turkish militants to recapture Serakib from government forces were also unsuccessful - all attacks were repulsed. At the moment, clashes in the city have stopped, moving to the outskirts. The artillery of the militants transferred fire to the M5 highway and the positions of the Syrian army.
Terrorists, having suffered losses, retreated, now there is a lull
- said a military source.
In turn, the Turkish Ministry of Defense continues to publish reports from the front. According to the publication of the Turkish military, over the past day as a result of the operation "Spring Shield" 184 Syrian military men were neutralized.
In the last 24 hours, four have been destroyed.
tank
, five howitzers, three artillery pieces, eight armored vehicles, two armored vehicles. (...) neutralized 184 soldiers of the regime
- said in a statement.
Meanwhile, Turkish President Recep Tayyip Erdogan flew to Moscow for negotiations. The Turkish leader is accompanied by the country's top officials, in particular: Foreign Minister Mevlut Cavusoglu, Minister of Defense Hulusi Akar, Minister of Treasury and Finance Berat Albayrak, head of the national intelligence organization Hakan Fidan. The talks between Putin and Erdogang will be held today. The main theme is the situation in Idlib.