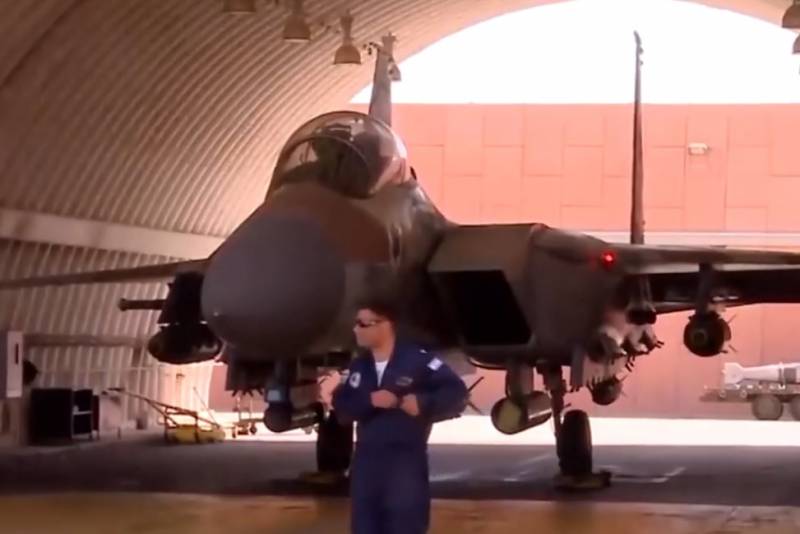 Today, Israel attacked Syrian territory with missiles. The air defense forces managed to repel the attack.
It is reported by Syria's state television Al-Ikhbariya.
According to television journalists, the shelling was carried out from the territory of the occupied Golan Heights and was aimed at targets in the provinces of Homs and Kuneitra. It is alleged that all missiles were destroyed and did not reach the goal.
In response to a request from a Russian news agency
RIA News
As for the shelling, the IDF press service said that they did not comment on foreign media about their military operations in Syria.
Syrian journalist Mohamad Rashid reports on the bombing of Dabaa Airport in Homs, where the second largest base of the Hezbollah armed militia located in this province is located. He suggests that the raid was carried out by the Israeli military
aviation
.
Data on IAF attacks on Syria is indirectly confirmed by the IntelSky Internet portal, which publishes information on the movement of military and civil aviation over the Middle East and the eastern Mediterranean Sea. They claim that a group of Israeli air force combat aircraft flew over the city of Saida in southern Lebanon.
Portal Al Masdar News about an attempt by the Syrian air defense to bring down the Turkish Air Force F-200 fighter using the S-16 complex. This happened in the northwest of the country. Presumably, the Turkish plane evaded the missile and left Syrian territory. Also, Syrian air defense shot down a Turkish drone near the city of Sarakib. This is the seventh downed Turkish drone in the past two days.
There was also information from the American Step News Agency about missile attacks by Russian aviation in the south of Idlib in the region of Jebel Zawiya. The goals were the city of Benin and other settlements of the region. The information was also confirmed by the Syrian opposition satellite channel Haleb Today TV.
Today, Reuters published information about the hasty buildup of the group of Russian troops in Syria, which has occurred since the death of the Turkish military in Idlib. They refer to data on the movement of ships through the Bosphorus Strait and aviation statistics. Reuters claims that Russia sent five ships via the Bosphorus over the past six days, although according to official statistics there were only two. The agency believes that the Russian Federation began to gradually increase its contingent in Syria since October last year, when the United States began the withdrawal of its troops.
Of great importance for the future fate of Syria may be the negotiations between Russian leader Vladimir Putin and Turkish President Recep Tayyip Erdogan, which are scheduled for March 5 in Moscow.