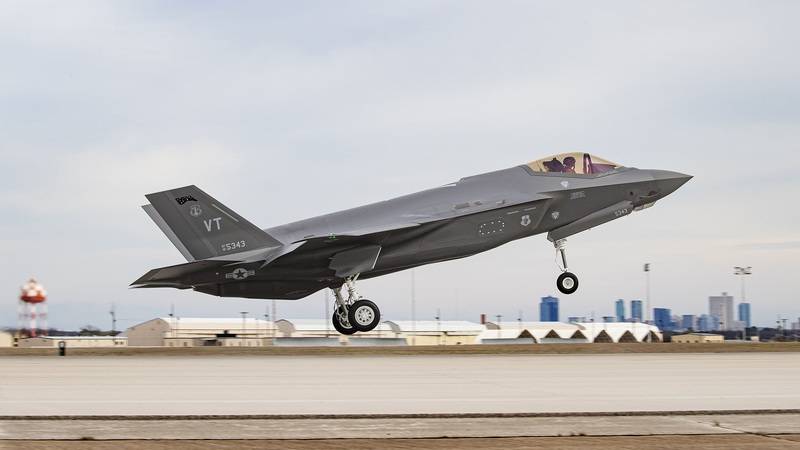 500th fifth-generation fighter F-35A. Fort Worth (Texas)
The U.S. Air Force received the 500th fifth-generation fighter F-35 Lightning II. The fighter entered service with the 134th fighter squadron of the 158th fighter wing of the Air Force of the Vermont National Guard, based at Burlington Air Base, reports the bmpd blog.
As Lockheed Martin Corporation reported on March 3, 2020, the F-500A manufactured for the US Air Force became the 35th fighter of this type. In total, out of 500 F-35 aircraft manufactured and delivered, 35 aircraft belong to the F-354A modification, 35 aircraft to the F-108V modification, and 35 aircraft to the F-38C modification.
According to a corporation press release, out of 500 aircraft, 353 were delivered to the US military and 147 to foreign customers. Of those delivered abroad, 55 were sold through the American program of intergovernmental military sales Foreign Military Sales - FMS, and 92 went to the "partners" under the F-35 program.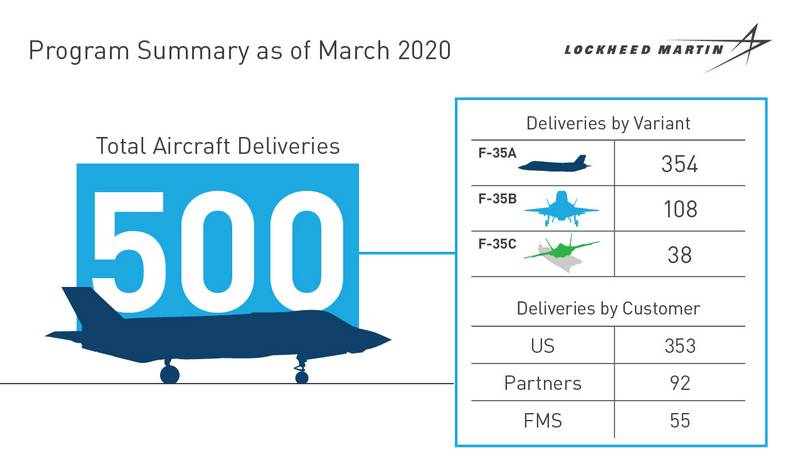 To date, the F-35 is in service with nine countries, while four operators of this aircraft used it in combat operations (the Air Force and the US Marine Corps, Israel, Great Britain). The total flying time of F-35 of all types reached 250 thousand hours.
Lockheed Martin noted that in 2019 the corporation built and delivered to customers 134 F-35 aircraft with a plan of 131 aircraft, in 2020 it is planned to supply 141 F-35 aircraft. In the future, it is planned to annually increase production of F-35 through 2023 inclusive.