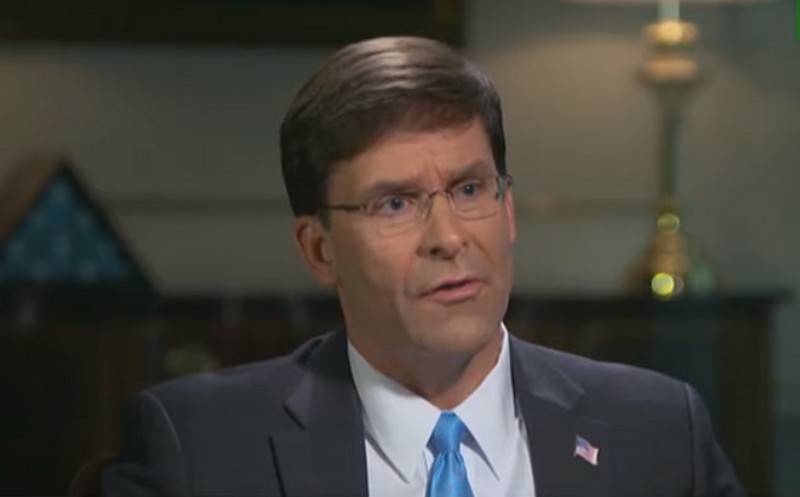 The United States is developing hypersonic
weapons
At the same time, American developments are more innovative than Chinese and Russian. This was stated by US Secretary of Defense Mark Esper.
Speaking at a hearing at the Senate Committee on Armed Forces on Wednesday, the Pentagon chief assured congressmen that the United States is developing hypersonic weapons and that these developments are superior to hypersonic weapons already created in Russia and China.
Hypersonic weapons are one of our top priorities. We carry out innovative developments, and I will tell you that they are more innovative than what you can see from China or Russia, in this I can assure you
- declared Esper.
Note that recently in the United States at a high level repeatedly raised the theme of the creation of hypersonic weapons. At the same time, senior officials of the White House administration, including the head of the Pentagon, declared the United States lagged behind in creating the latest weapons from Russia and China.
For our part, we add that according to available information, the US is currently conducting nine projects to create hypersonic weapons, and four prototypes are planned for testing this year. As previously stated by Mark Esper, the Pentagon has significantly increased the cost of developing "land, air, and sea-based hypersonic ammunition."