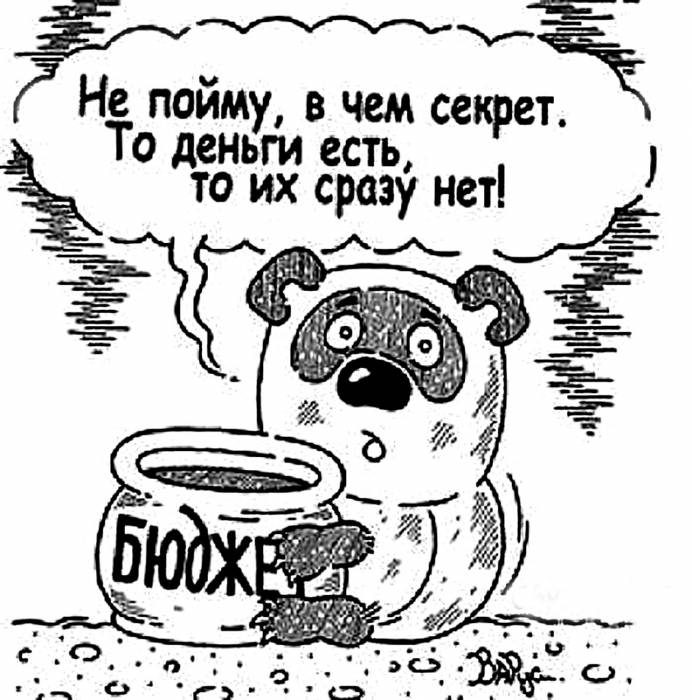 In what currency will we count?
How to evaluate the effect of raising the retirement age if the reform has so far affected only one percent of pensioners? And in what currency will we count? If we were talking about debts of $ 20 billion, which Russia recently wrote off to African countries with enviable generosity, then there would have been a lot. Although this will affect the interests of millions of people from the "black continent."
But 20 billion rubles received at the expense of 400 thousand Russians who had to delay their retirement - this is unfortunate little. Having scattered such an amount into the 40 million pensioners who are still alive, we get pennies. Just something for 500 rubles each, and this is for nine months.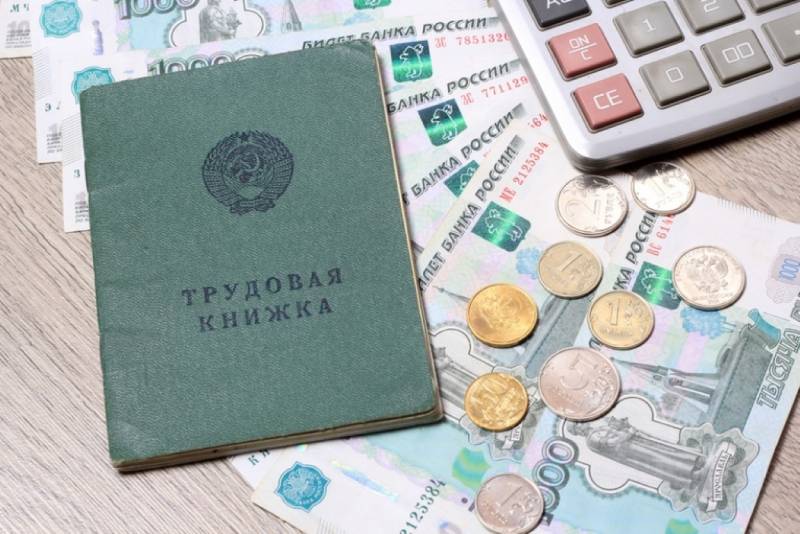 However, this is much more than the ruble with pennies for indexation, which a pensioner from Chelyabinsk decided to send to the Kremlin. With thanks! How not to understand her, if it was about 6,6 percent, it's just not clear from what part of the pension the honored English teacher. Even from 10 thousand a month it will be 660 rubles - a week for milk and bread is enough. And then 1 ruble and 10 cents.
I wonder how much money, whether budgetary, or from the Pension Fund itself, was spent on calculating such compensation? Even if the robot counted, then its operation should also have been much more required.
But enough of the sad, rejoice for our Pension Fund. After all, as we see, he has already begun patching holes, for which he seems to have launched the entire pension reform. And after all, they did not promise us any golden mountains. When the officials only thought of reforming, they would have to say by name who these people were, they directly admitted that at first no financial effect should be expected at all.
Now it turns out that there is a financial effect. Positive. Apparently, it manifested itself because they began to count differently - not somehow bypassing, such as, for example, the ruble compensation to the teacher right there, but directly. How many pensioners were slowed down to get a well-deserved rest, and since each accounted for it, even the average figure was honestly called - 15,5 thousand rubles a month.
We multiplied and got that in the first year, more precisely, in nine months, the budget saved 21,5 billion rubles. Please note that the period of some characteristic chosen for the report is nine months. Now we can definitely note with satisfaction that the new pension system was born in Russia!
How to steal a trillion
Remember the legendary, one might say, a cult film with a very similar name: "How to Steal a Million." With the charming Audrey Hepburn in a co-star. There, the heroes steal a figurine for a million on their own. In the case of pension reform, there is an obsessive feeling that we are robbing ourselves twice in general. But more on that below.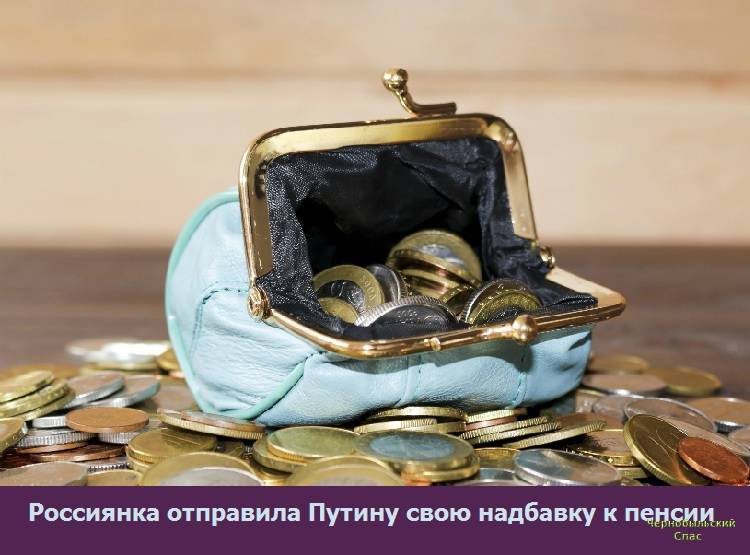 As early as the summer of the year before last, when the government was obsessively propagandizing its pension reform among the masses, Alexei Kudrin, who had just headed the Accounts Chamber of Russia, suddenly decided to tell what this reform would bring to the federal budget. According to his calculations, by 2024, the budget savings should amount to 1 trillion. rubles.
A beautiful amount, although having painted it for 40 million pensioners, we'll get not so much anymore - only 25 thousand rubles per brother. This is a year, which means that the monthly increase will be slightly more than two (only two!) Thousand rubles. And this is if all the penny to paint on people without commissions and fees for services to officials.
So was the game worth the candle at all? Do you need to drive hundreds of thousands of people for Mozhai, like the horses they shoot? And all for the sake of some two thousand a month. And then only in 2024. Saving on people is a traditional Russian practice. Today we are talking about saving the budget, although what is a budget without people is generally impossible to understand.
A very interesting controversy was voiced by the media immediately after the publication of the saved 20 billion. In response to the victorious reports about the "saved budget", the Accounts Chamber stated that the effect of the pension reform could not be called "budget saving," since it was already taking into account this indicator. However, a number of experts, very authoritative, including those from the government, expressed their disagreement with the Accounts Chamber, since in fact the budget does not make payments, which means that it still saves.
Yes, the budget really saves, but this also translates into the very double theft from ourselves. First, we will circle old people who have not yet reached 70, whose meager pensions continue to be consumed by inflation, or rather, price increases, which are much steeper than 4 percent inflation. And then those who go right after them, with sharply reduced chances to survive to this very pension.
And let Rosstat, along with some governors and mayors, continue to repeat to us about a record increase in life expectancy in Russia or only in Moscow. In fact, we all see that too many do not survive. And not just because the population of Russia continues to decline dramatically.
And all this seems to be with a good purpose. More precisely, even with two. Firstly, in order not to leave without a piece of bread the older generation who have already retired. And secondly, to guarantee a secured old age for a generation that retires with a delay. It is hoped that with a delay of only five years - for both men and women.
Is there money in the EU too?
It would be better, of course, less, but those tears that we seem to be about to offer retirees ahead of schedule are unlikely to suit anyone. What am I talking about? Yes, that is exactly how our pension bureaucrats are going to adopt the experience of civilized countries on early retirement. That's just adopted, as alas, it very often happens in Russia, exactly the opposite.
In Germany or Sweden, in order to encourage an already established pensioner not to rush to quit their job, they are ready to add 12-15, or even 20 percent, to their pension for each year of processing. As a result, in five years, the same ones who have added to our retirement age, a Swede or a German can even receive a doubled pension. And retirement, mind you, is not so scanty, but what is shy there - shameful, as in Russia.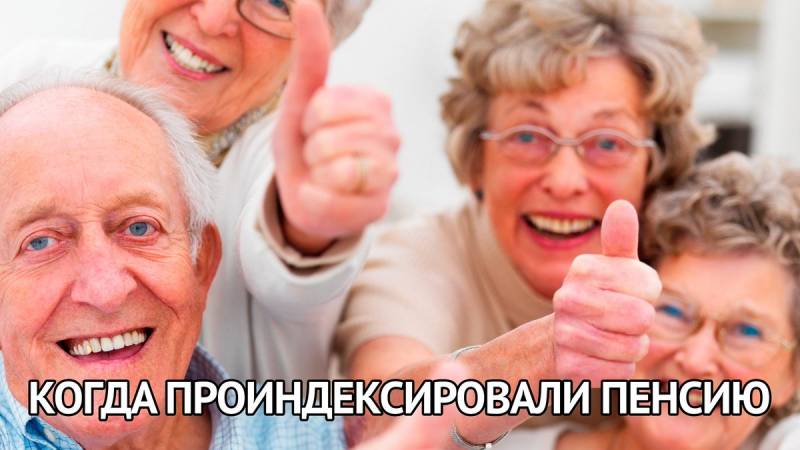 Right now, the Pension Fund somehow resembled our average pension of 15,5 thousand rubles, which is a little more than 200 euros. In Germany with Sweden, less than 800 euros, no pensioner can receive by definition. Any, pay attention, pensioner, even if he has been parasitic for his whole life. They simply fear to humiliate people as is customary in Russia.
And this is done for the sole purpose - not to escalate artificially social tension. In France, they just tried it - they immediately received "yellow vests". Migrants are not just rushing to the EU countries. For social benefits, the countdown of which starts from 400 euros per month. There, in the EU, there is money, although, apparently, there is obviously less of it than in Russia, but no one will just think to say to citizens, and not to citizens either: "But you hold on."
In our country, in a country with enormous reserves, which for some reason are invested in foreign assets, in a country with almost no debts, with a stable positive trade balance and a balanced budget, the end in itself is not people, but budgetary savings. Here, pensioners, they say, are becoming more and more, and working less.
Pension contributions are constantly in short supply, although it is completely unclear where did those that once should have been gone have gone? Default ate Gaidar's "shock therapy" or the latest crises and sanctions?