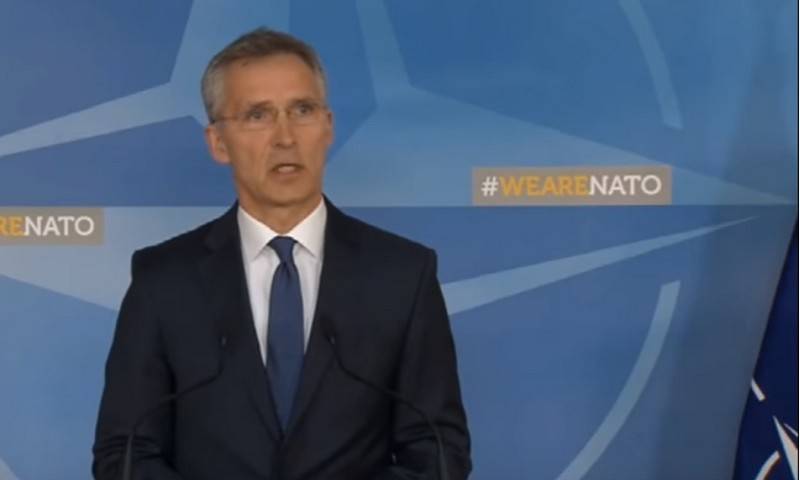 The Alliance condemns the indiscriminate bombing carried out by Syrian government forces with Russia's support in the province of Idlib. This statement was made by NATO Secretary General Jens Stoltenberg.
According to the head of the alliance, the bombing of civilians by the Syrian government and Russia led to a new stream of refugees moving towards Turkey and further into the territory of the European Union.
We condemn the indiscriminate bombing by the Assad regime and Russia in Syria. They led to an increase in the movement of refugees towards Turkey
- he added.
On the eve of Stoltenberg said that NATO at a meeting of defense ministers of member countries of the alliance will discuss the current situation in Syria and Turkey. In addition, the alliance intends to concentrate on the assistance provided to Turkey as a NATO partner.
NATO is already supporting Turkey ... But Turkey is adjacent to Iraq and Syria, not one of our partners is suffering from terrorism like that. Therefore, I think we will focus on the current situation, on the support that we are already providing to Turkey
- noted the NATO Secretary General.
At the same time, Stoltenberg opposed Turkey's introduction of a no-fly zone over Idlib, urging it not to "speculate in dangerous things."
Earlier, the Russian Ministry of Defense stated that the collective West expresses false concern about the humanitarian situation in Syria, in fact, delivering assistance only to militants in the province of Idlib. Humanitarian aid comes to the liberated territories only through the Russian military and from the Syrian government.