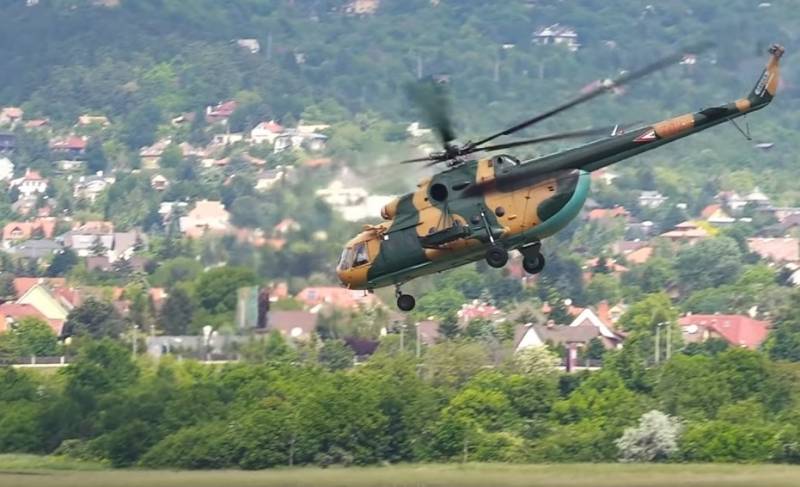 The sanctions prosecution of the Russian defense industry by the United States not only makes it difficult to find new buyers of military products, but also prevents the payment of already contracted products. So, complications arose with multi-purpose Mi-17 helicopters, which the Russian Federation undertook to deliver to Nepal (in the amount of 7 units).
There is a problem of payment due to the sanctions imposed by the USA and European countries, therefore there is a [question] how to send this money to Russia
- explained the ambassador of the specified country in the Russian Federation, Rishi Ram Gimire.
According to him, the two states are not able to carry out dollar transactions with each other, since the money is "stuck" in the arrested accounts. However, it is necessary to pay for helicopters: the first batch of two cars should arrive soon. Therefore, negotiations are currently underway in Kathmandu at the diplomatic level to resolve the difficulties encountered regarding payment.
As the ambassador noted, Moscow does not want to receive funds in the currency of Nepal, and Kathmandu does not intend to transfer its funds into rubles. In this regard, it is required to transfer them through a third-party country, for example, China or India.
As can be assumed, the issue of payment rests on the low volume of trade between the two countries. In fact, the transition to national currencies in settlements means establishing supplies according to barter schemes. However, if countries have nothing to offer each other, then such a mechanism will not work. Therefore, the intention is announced to connect India or China (the main trading partners of Nepal) in order to carry out a triple offset.