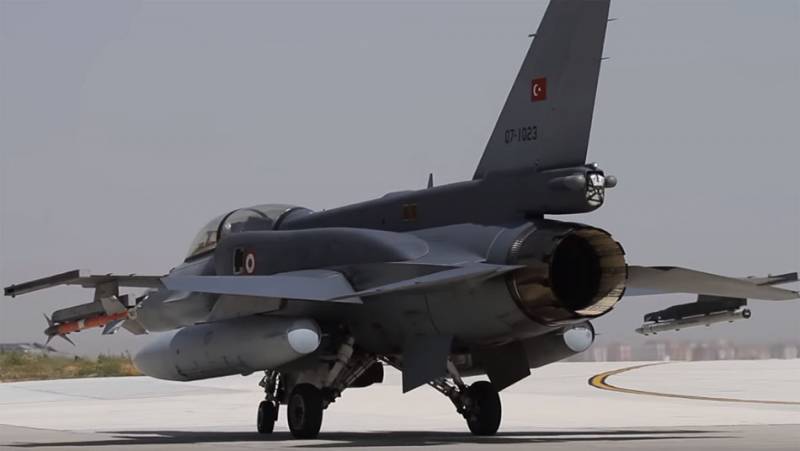 From Syria, reports have come that the Turkish air force made another attempt to attack the Syrian aircraft in the sky over the province of Idlib. Turkish F-16 came close to the air borders of Syria, but remained at the same time in the airspace of Turkey. From there, one of the F-16 fighters struck a Syrian air force plane.
It is stated that this time the rocket launched by the Turkish pilot did not reach the target. The attempt failed. Aircraft of the SAR Air Force, the type of which is not currently reported, attacked the positions of the militants in the area of ​​the city of Jizr al-Shugur and landed safely at the airfield. According to other sources, the attack was carried out when the aircraft of the SAR Air Force was over the city of Sarmin.
An air-to-air missile of the Turkish Air Force F-16 was fired from airspace in the vicinity of the village of Sarybuk (Turkey).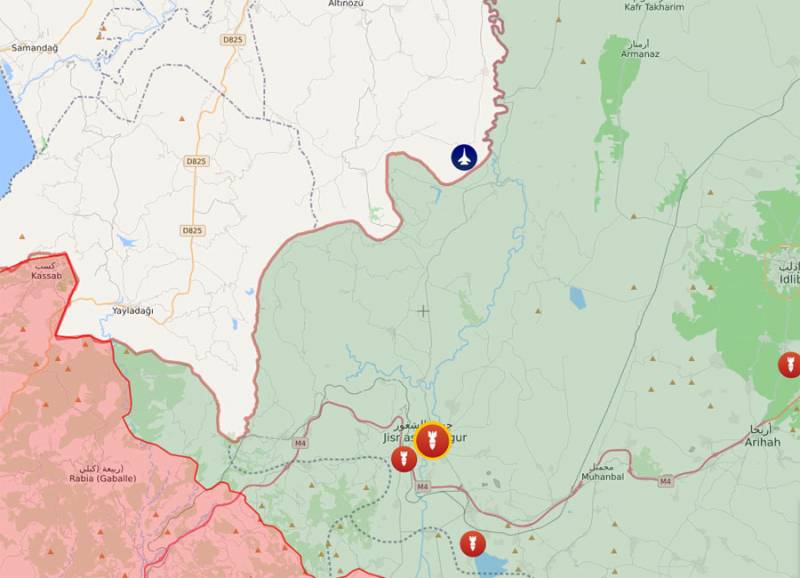 Recall that earlier the Turks managed to bring down two Su-24 bombers and one L-39 air force SAR.
Earlier in Turkey, they said that "Assad is in a panic because of the loss of several aircraft in a row." But the rumors of panic are clearly exaggerated.
Today, the militants tried to advance not only in the region of Serakib, as reported by VO in news reports, but also in the Al-Bab area north-east of Aleppo. Terrorists are trying to break through in the direction of the Nairab (Rasm-Abud) airfield at the M4 highway. Syrian forces are holding back defense on this section of the front.
The talks between the Turkish and Russian presidents in Moscow are scheduled for tomorrow. Ankara believes that Vladimir Putin should put pressure on Bashar al-Assad to take the SAA "to the position of 2018". In fact, this means that, in the version of the Turkish side, the Syrian army should again give to the militants Serakib, Maaret-en-Nuuman, Khan-Sheikhun, the western suburbs of Aleppo and other key settlements.