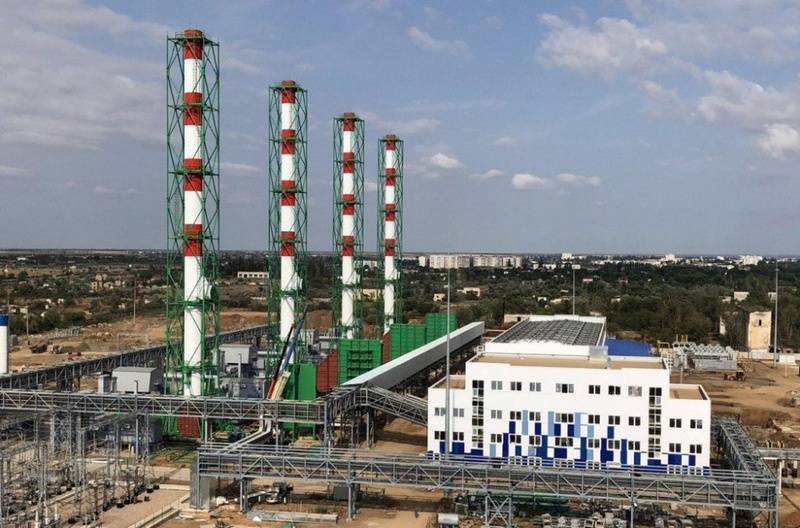 The Saki TPP, built in Crimea, reached its full capacity and began to supply electricity to the peninsula's power system. This was reported by the press service of the management company "KrymTETs".
The first phase of the Saki TPP was launched in October 2018, however, the second phase of the thermal power plants could not be launched due to the lack of permits for the start of operation. It was reported that the tests of the second stage should have passed before the end of 2019, but information about the launch was not announced.
The first phase of the CHPP produced a capacity of 90 MW, with the connection of the second stage, the capacity increased to 122 MW.
The installed capacity of the second launch complex is 32 MW. On January 1, 2020, the supply of electric energy and power to the power system from the entire CCGT-120 MW complex began. (...) As a result of the project, an increase in installed electric capacity of 122 MW was achieved
- said in a statement.
The Saki TPP was first launched in the Crimea in 1955, it supplied 6 MW, with the introduction of the second stage in 1963, the capacity increased to 12 MW. Later, the CHP was constantly modernized, by 2017, generating 27,4 MW of electricity. In the same year, the Russian Ministry of Energy decided to expand the TPP with the installation of CCGT-120 MW. Both new lines of the CHPP were built in a short time. All equipment of the thermal power plant is domestic.
Currently, Saki TPP is the basic source of energy in the western region of Crimea and the basis of heat supply to the city of Saki. It is reported that with the decommissioning of thermal power plants at full capacity, the tariff for the population should decrease by 15-20%.