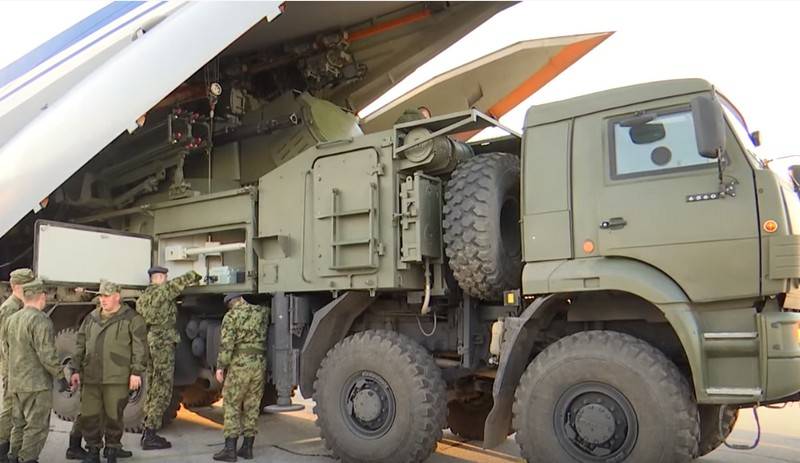 After receiving the Russian anti-aircraft missile-cannon system "Shell-C1", Serbia became several times stronger. This was stated by the President of Serbia, Aleksandar Vučić.
Serbian leader Alexander Vučić appealed to the citizens of the country. In his speech, he appreciated the importance of the Russian anti-aircraft complex for Serbia, saying that after the delivery of air defense systems, the country became stronger. At the same time, he recalled that with the receipt of Russian
weapons
the country will be subjected to pressure from Western countries, especially the United States.
Serbia is much stronger. We have equipped our complex "Shell-C1". Now our power is not double, but many times more
- he stressed.
Earlier, the US State Department had already threatened Belgrade with the imposition of sanctions over the purchase of Russian Pantsir-C1 air defense missile systems, but Vučić said that Serbia was a free country and it would choose which weapons to buy. At present, Serbia is the only country in the Balkans that is armed with the Russian anti-aircraft systems Pantsir-C1.
The Serbian Ministry of Defense received the first of six purchased by the Shell-S1 air defense missile defense complex on February 22 of this year. The equipment arrived by air at the air base named after Colonel Milenko Pavlovich in Batainitsa near Belgrade.
The agreement on the delivery of the first batch of air defense missile systems was reached during a visit to the Serbian capital by Russian Defense Minister Sergei Shoigu. According to the Ministry of Defense of Serbia, the Serbian military have been trained and are fully prepared to work with new Russian equipment. The delivery dates for the remaining complexes are not reported, most likely, they will be delivered during this year.
The signing of the agreement between Belgrade and Moscow on the supply of Pantsir-S air defense missile systems became known at the end of October last year, after the second stage of the Slavic Shield air defense exercises in Russia and Serbia was held in Serbia. According to President of the country Alexander Vučić, Serbia purchased the Russian Pantsir-S air defense missile systems, and the country's future plans include the purchase of the S-400 Triumph air defense system, which Belgrade will "save up for."