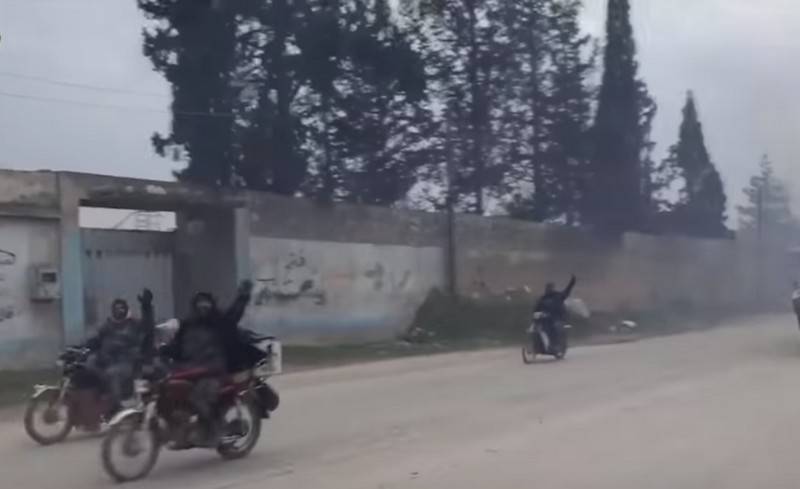 An attempt by terrorists to provoke using a chemical
weapons
in the city of Serakib in the province of Idlib failed. This was reported by the Russian Center for the Reconciliation of the warring parties in Syria (CPVS).
According to published data, the Russian military received incontrovertible data about the preparation by the militants of terrorist groups of provocations using chemical weapons in order to disrupt the Syrian government's offensive and further accuse Damascus of using chemical weapons against civilians.
It is noted that evidence of this was obtained the day before during the attack by the Syrian troops on the militants of the Hayat Tahrir al-Sham terrorist group banned in Russia.
It is reported that on March 2 this year in the western regions of the city of Serakib, at night, the terrorists tried to blow up the containers with toxic substances, however, they broke the tightness of one of the containers, as a result of which they themselves received chemical poisoning.
(...) On March 2, in the dark, a group of terrorists of up to 15 people made an attempt to detonate high-explosive ammunition along with containers filled with toxic chemicals. (...) violated the tightness of one of the containers (...) received severe chemical poisoning, failing to undermine the ammunition and realize the provocation
- says the CPVS.
The Russian Center emphasized that all available evidence of an impending provocation using chemical weapons will be released in the near future.