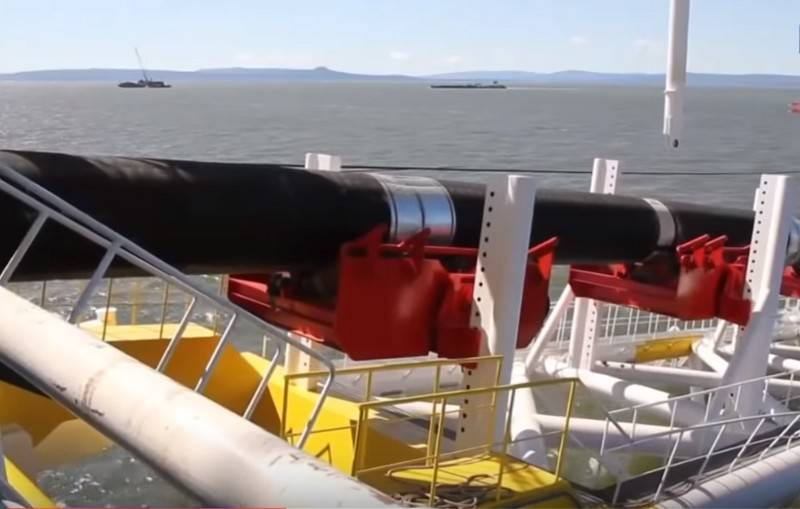 Ukraine intends to completely disrupt the construction of the Nord Stream-2 gas pipeline, for this it will need US assistance. Plans to disrupt the completion of the gas pipeline are currently being discussed in Washington, where the head of the Ukrainian Naftogaz company Andrey Kobolev arrived.
According to the head of Naftogaz, Ukraine intends to take all measures to finally "bury" the project of the Russian Nord Stream-2 gas pipeline. According to him, now the United States and Ukraine are discussing various measures that need to be taken to freeze the construction of SP-2.
The game is not over yet. Russia will try to create its technical capabilities to complete the construction of the gas pipeline. (...) they are not so good at creating efficient and modern vessels (...) the opportunity exists, and we are currently discussing, including here in the District of Columbia, how to ensure that this project is dead
- said Kobolev, speaking in the Atlantic Council of the United States.
According to him, among the measures that the United States can take against the gas pipeline is the introduction of additional sanctions against the construction of the Nord Stream.
Recall that Gazprom needs to complete a section of approximately 160 km long to complete the construction of the pipeline. As the head of the company, Alexei Miller, previously stated, Russia has the technical capabilities to independently complete the Nord Stream-2 pipeline without involving foreign companies that were afraid of US sanctions.
Earlier it was reported that the pipeline will be commissioned before the end of this year.