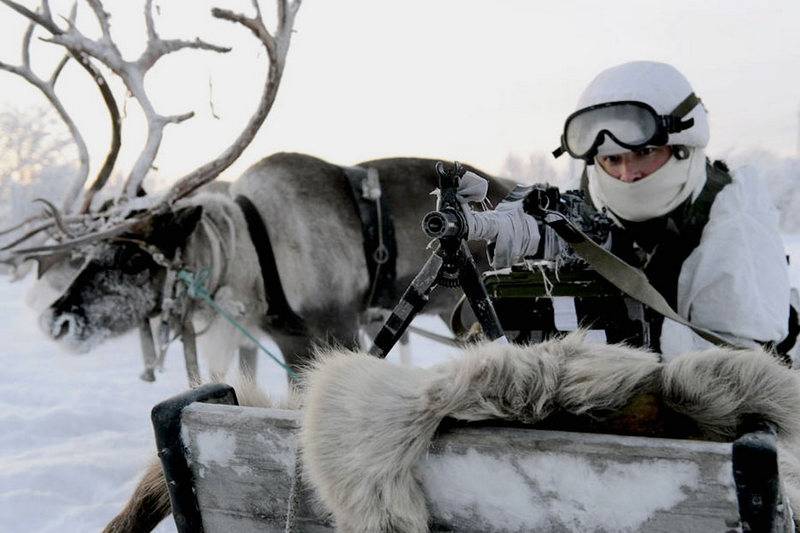 The United States and Russia compete in the Arctic, but the likelihood of conflict with escalating into hostilities is extremely small. This was stated by Acting Under Secretary of Defense for Political Affairs James Anderson.
Speaking at a hearing on Tuesday in one of the subcommittees of the US Senate Committee on Armed Forces, Anderson said that while Russia and the United States are contending for leadership in the Arctic region, there is very little chance of a clash between countries in the short term.
At the moment, according to our assessment, the potential for conflict (in the Arctic) is low in the short term. We are certainly in a state of competition with the Russian Federation, this is not in doubt ... but when I say that the potential for conflict is low, I mean a real physical collision, and the probability of this now, according to our assessment, is low
- he said.
Earlier, Washington repeatedly declared Russia's "aggressive behavior" in the Arctic, but at the same time acknowledged that a "precarious balance of power" was maintained in the region, supported by both Russia and the United States. However, the Pentagon expresses fears that Russia may turn the Arctic into a platform "to attack the United States." Also, the US military fears that the current situation in the Arctic will directly or indirectly limit the US's ability to transfer its forces and will negatively affect the strategic objectives of the United States in the confrontation with Russia and China. The US Department of Defense calls for "protecting their interests in the Arctic, strengthening relations with allies and actively conducting military exercises in the region."