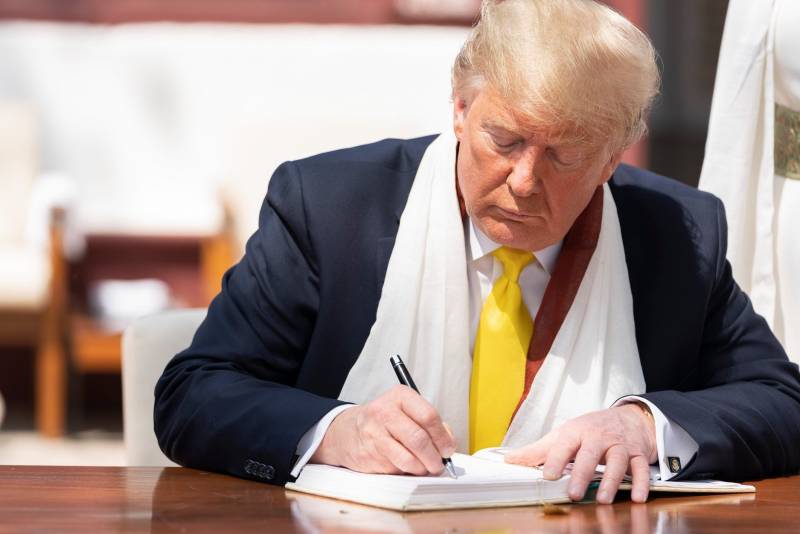 From Washington came reports that the US president spoke with the leader of the Taliban terrorist group (banned in the Russian Federation). This happened for the first time in
stories
. According to American media, a telephone conversation between Donald Trump and Baradar Akhund lasted about 35 minutes.
The information that Trump spoke with the Taliban leader was originally voiced by the Taliban. It was pointed out that the negotiations were held against the background of the agreements that were reached on February 29. Later, the fact of the conversation with Akhund was confirmed by Donald Trump himself. According to the American president, traditional for almost any of his talks, "there was a very good conversation."
Trump has confirmed his intention to completely withdraw US troops from Afghanistan in 2021. At the same time, the American president noted that the Taliban should adhere to strict agreements - in particular, to abandon attacks and hostilities.
It is important to note that just a day after the signing of the agreement, one of the Taliban forces carried out an attack on the territory of one of the Afghan provinces. This suggests that today the Taliban terrorist group, which appeared at the time with the direct assistance of US intelligence, is no longer single and controlled by one person. By and large, this is a lot of disparate groups, each of which has its own interests.