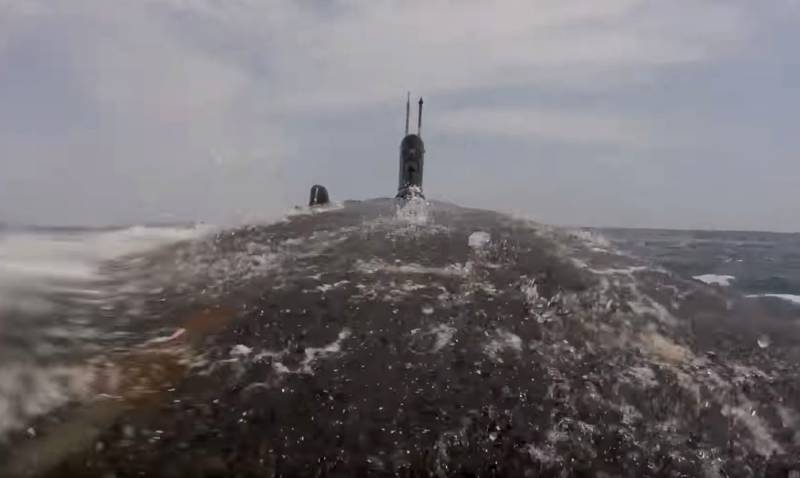 The Cuban revolutionary fleet is located only 140 km from the shores of its main enemy, the United States, which has the most powerful naval forces in the world. In this regard, Havana was forced to rely on asymmetric actions in waging war at sea. Among them was the creation of a "dwarf" underwater
fleet
.
It is known that it is equipped with submarines such as Delfin. However, due to their special secrecy, it still has not been possible to acquire their adequate image. However, a recent photograph taken in Havana clearly captured this product. According to the American military expert Kh.I. Sutton, from Forbes, is "the first high-resolution image of a Delfin class submarine." According to him, intelligence analysts "wait for years" for such materials. After working on the picture, Sutton presented the alleged layout of the Cuban submarine.
There is little reliable information about this class of submarines. It is assumed that they have a length of about 21 m, a displacement of 100 tons, their armament consists of two torpedo launchers, capable of launching up to six 533 mm shells. The diesel submarine is considered large enough for a crew of five - one person more than the standard main battle
tank
. It is assumed that the fleet from Delfin is located in Kabanas in the north-west of the country, about 50 km from its capital.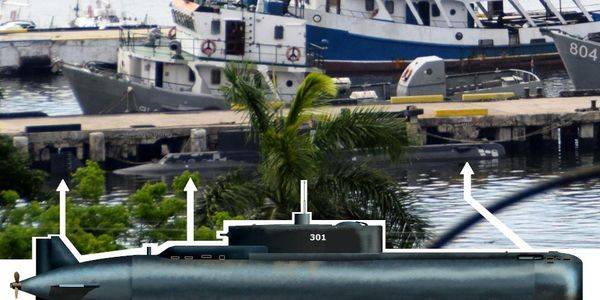 Submarine class Delfin