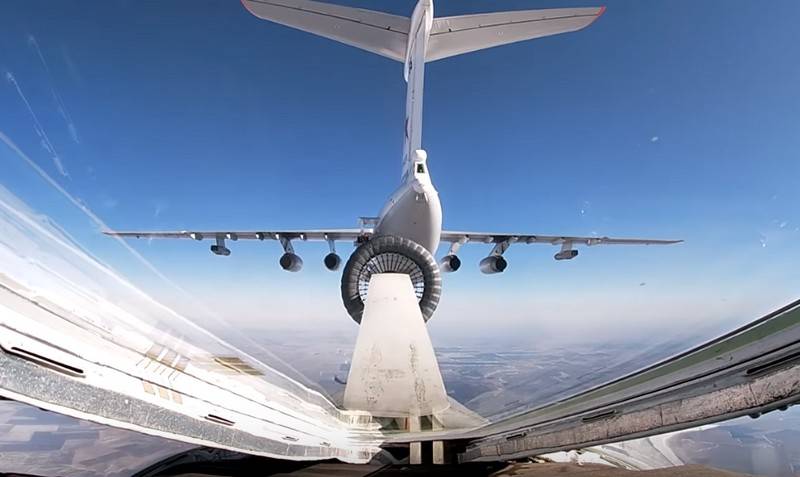 A video of the training of Russian strategic missile carriers Tu-160 White Swan appeared on the Web. The video was posted by the Russian Ministry of Defense on its YouTube channel.
On the website of the Russian military department, it is noted that the missile carriers spent more than eight hours in the air, practicing refueling at an altitude of more than five kilometers and at a speed of 600 km / h. Refueling was carried out from IL-78 tankers. It is noted that air refueling was complicated by bad weather conditions, in particular, a strong crosswind, and the aircraft were refueling at a distance of no more than 30 meters.
The Ministry of Defense explained that about ten aircraft of the Far
aviation
Russian Aerospace Forces taking off from airfields in different regions of Russia. Refueling was carried out in the daytime and at night.
Refueling in the air as one of the most difficult elements of flight training is a necessary element in the training of long-range pilots, which can significantly increase the combat radius of action and perform missions for the mission at a great distance from the base
- it is spoken in the message of military department.