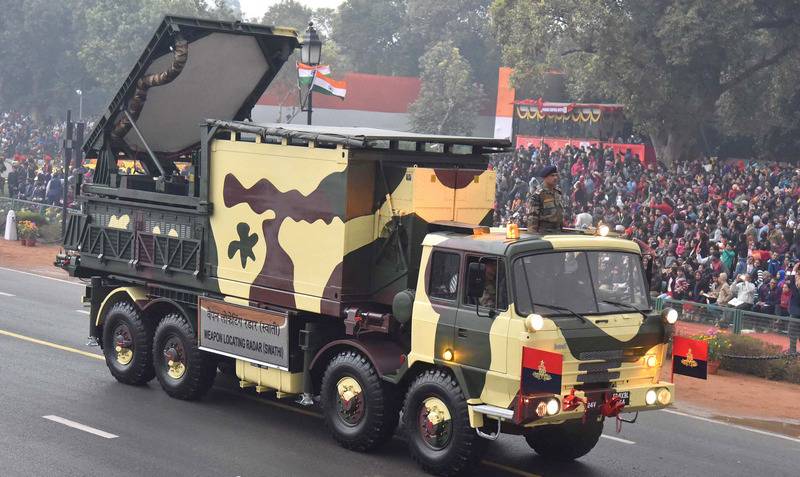 Armenia signed a contract with India for the supply of four Swathi Weapon Locating Radar (WLR) four Indian artillery ground detection radar stations. This is written by the Indian media with reference to sources in the government of India.
Armenia signed a contract to acquire four Swathi Weapon Locating Radar (WLR) artillery positions in India. The contract is worth $ 40 million; deliveries have already begun. According to reports, the Indian radar became the winner of the tender announced by the Ministry of Defense of Armenia, in which similar radars of Russian and Polish production also participated.
The Indian Radar Swathi Weapon Locating Radar (WLR) is developed on the basis of the multifunctional Rajendra radar station of the Indian Akash air defense system. A radar with a passive phased array antenna detects mortar shots at a distance of up to 20 km, artillery - up to 30 km, and missile - up to 40 km. The station is installed on the chassis of the Tatra T815 (8x8).
The first production Swathi WLR radar from an ordered batch of 28 complexes was transferred to the Indian army only in 2017, although tests and testing were conducted by DRDO since 2003. Reportedly, Armenia became the first known foreign customer of this system.