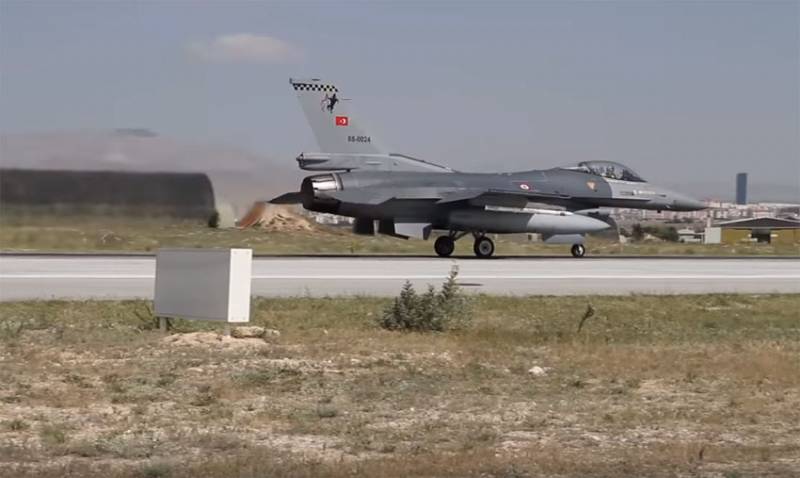 Turkish Air Force Command Confirms Use of Combat
aviation
in Iraq. According to reports from the law enforcement agency, Turkish planes launched a missile and bomb attack on the Kandil mountain range, which is located in northwestern Iraq. In these territories, the predominantly Kurdish population of the country lives.
The materials of the Turkish media say that F-16 aircraft were used to strike. As a result of the strike, nine terrorists were neutralized. Recall that in Turkey, in this case, they call the representatives of the armed wing of the Kurdistan Workers' Party.
The Iraqi government condemned the Turkish strike on Iraqi territory, noting that the use of military aircraft to bomb an independent state without any approval from official Baghdad is a violation of international standards.
Recall that earlier in Ankara they announced the successful operation of Turkish special forces in northern Syria. It was announced that "the neutralization of 54 YPG terrorists." It is noteworthy that YPG is actually supported by the United States of America.
In the Turkish press, meanwhile, it is reported that today at 15:00 in Ankara there will be a meeting of the General Assembly of the Turkish parliaments. It will be dedicated to the situation in Idlib. At the closed part of the meeting, parliamentarians will hear reports by the Ministers of Defense and Foreign Affairs - Hulusi Akar and Mevlut Cavusoglu.