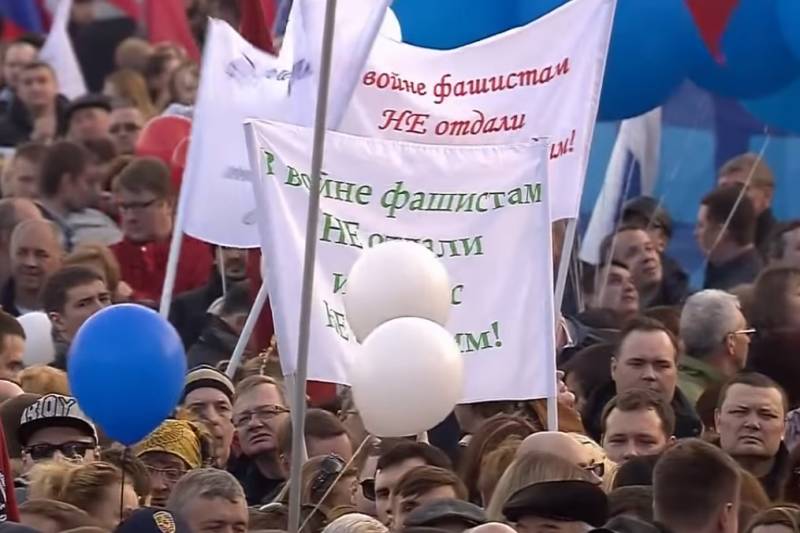 Washington never recognized the entry of Estonia, Latvia, and Lithuania into the Soviet Union. A similar position is held by the Americans in relation to the Russian Crimea.
This statement was made yesterday at a briefing in response to a journalist's question about Crimea, Permanent Representative of the United States to the OSCE, James Gilmore.
He emphasized that the United States had never considered the Baltic republics to be part of the USSR. Gilmore argues that in the same way America will behave in relation to the Crimea:
We intend to equally defend our beliefs in this case, until the situation changes.
The US Permanent Representative expects that sooner or later Russia will radically change its foreign policy, Washington can only wait for this. In the meantime, the United States will adhere to the 1975 Final Act of the Helsinki Conference on Security and Cooperation in Europe.
Independent Baltic states became Soviet republics in 1940. This happened after the conclusion of the Nonaggression Pact between the Soviet Union and Nazi Germany, also known as the Molotov-Ribbentrop Pact.
Crimea passed from Ukraine to Russia after an armed coup in Kiev. Then more than 96 percent of the inhabitants of the peninsula voted for reunification with the Russian Federation.