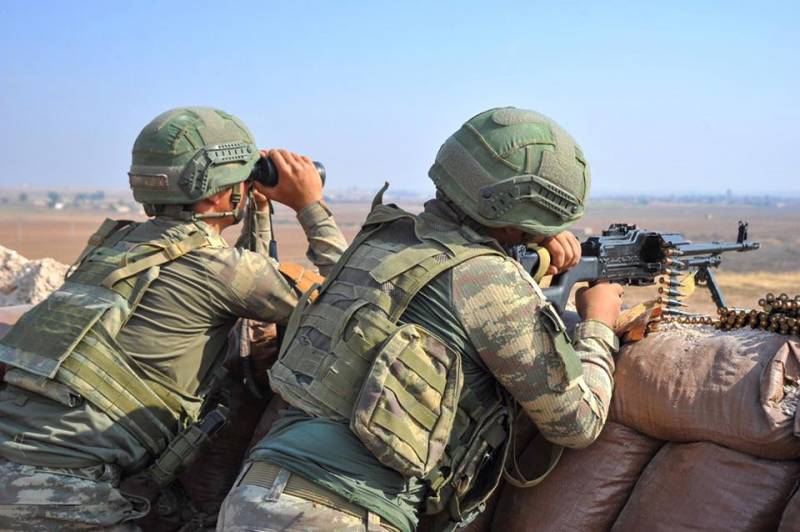 The Turkish command spread a message about a special operation in the north and northeast of Syria. The report said that several dozen terrorists tried to penetrate the territory of patrols carried out by Turkish troops. Ankara is understood by terrorists as armed Kurdish units, including those from the YPG.
To counter the Kurdish armed forces, Turkish special forces units were sent.
From the report of the Turkish Haber TV channel:
Representatives of the commandos prevented the terrorists from moving deeper into the patrol territory. A total of 56 terrorists preparing to attack the Turkish military were neutralized.
These are two groups of YPG representatives. The first of them suffered losses of 32 people, the second - 24. It is not reported what losses the Turks suffered and whether they suffered at all.
Recall that last week more than 800 fighters of special units of the guard and gendarmerie were transferred to the southeastern provinces of Turkey. The reasons were called "countering the spread of the terrorist threat." Whether the representatives of these particular units crossed the Turkish-Syrian border is not yet clear. The fact is that the gendarmerie forces, according to Turkish laws, can be deployed exclusively on Turkish territory.