On Friday, the head of the Indian Air Force (IAF) Rakesh Kumar Bhadauria said that 36 Rafale aircraft, purchased in France from France for $ 2019 billion in 7,8, are not enough to fully meet the needs for combat
aviation
. According to him, the political leadership of the country needs to draw deep conclusions, drawing attention to this problem.
The main thing is "filling"
IAF veteran Vijinder Takur explained to Sputnik that the Rafale is definitely the best aircraft in service with the Air Force. However, such a decisive adversary as Pakistan is able to turn the tide by deploying farther Chinese PL-15 missiles on an updated version of the JF-17 jet.
The technical advantage gained by the Air Force through the acquisition of Rafale will be transient, as it will be based primarily on the Rafale weapons systems and equipment.
- noted Takur.
According to him, two decades ago, the air forces of the country already faced a similar problem, relying on platforms, rather than their "stuffing." As a result, during the conflict in Kargil (1999), it was necessary to make emergency purchases of laser-guided bombs and their guidance systems.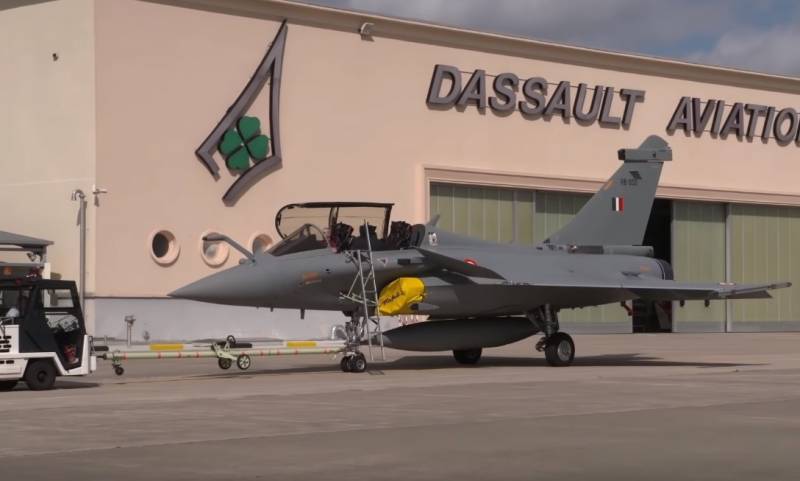 Bet on Russia
The appearance in China of the UR PL-15 caused at one time serious concern in the United States. So, the US Air Force said in 2015: "we must be able to surpass this missile." According to Takur, it is necessary to pay close attention to the advantages of a potential enemy in means of destruction. In February 2019, New Delhi was already surprised when faced with a longer-range
weapons
and better Pakistani Air Force management capabilities.
The IAF allowed themselves to be outplayed, focusing on acquiring the platform, rather than upgrading weapons systems and equipment. With sufficient combat foresight, the Air Force could arm its Su-30MKI with longer-range air-to-air missiles purchased from Russia, and not continue to rely on less long-range missiles ordered several years ago in Ukraine
- concludes Takur.
Apparently, we are talking about the acquisition in 2013 of medium-range aircraft guided missiles R-27 from an independent one, the issue of which was carried out by the Artem State Chemical and Chemical Complex. As Takur explained, after the aggravation of the situation in the Balakota in 2019, it was necessary to purchase a large batch of Russian missiles (contract from 2019 for the supply of R-27 and R-73).
At the same time, New Delhi is developing its own Astra SD, which, it is claimed, will be able to hit highly maneuverable targets at supersonic speeds.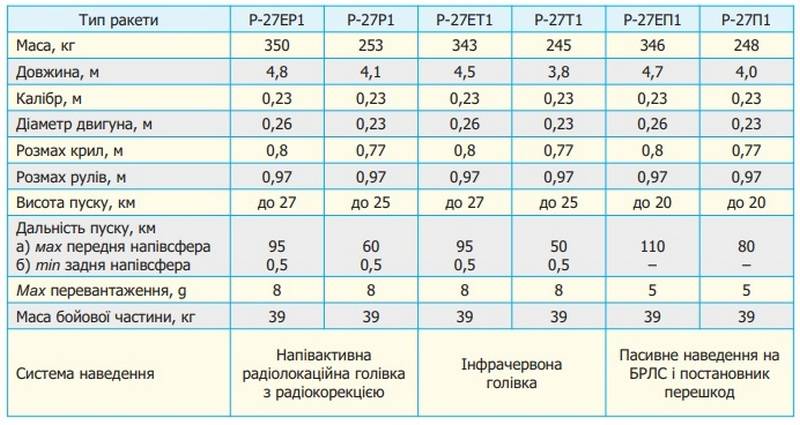 TTX UR, produced by "Artem"