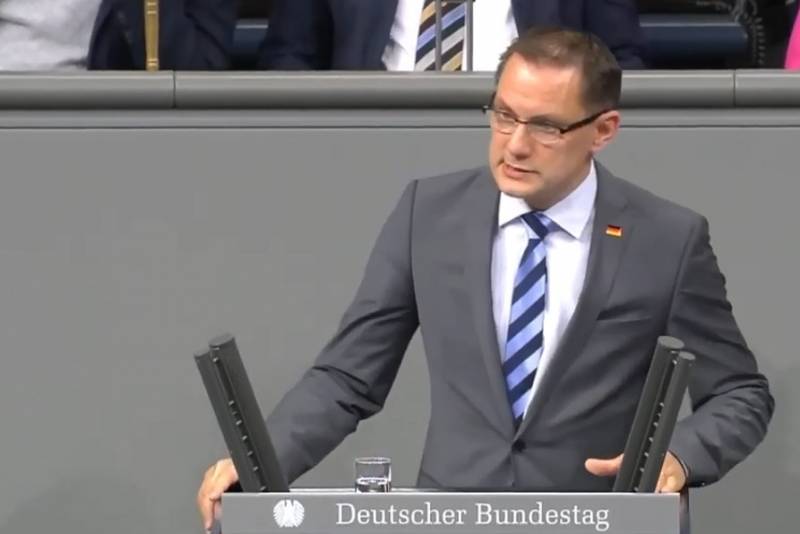 Unidentified persons set fire to the car of the co-chair of the Alternative for Germany party Tino Krupallu. The owner of the car also suffered.
The victim himself spoke about the attack in an interview with the German edition of Bild.
It happened tonight. Attackers entered the territory of the personal country house of 44-year-old Tino Krupalla and set fire to his Volkswagen Caddy car. Trying to put out the car, the opposition politician himself suffered. He received burns and carbon monoxide poisoning, after which he was taken to the clinic.
The party leader lives in a suburb of the easternmost German city of Goerlitz.
The press service of the German police believes that the attack occurred for political reasons, and representatives of the Alternative for Germany party blame the left extremists for the incident and call their actions a terrorist attack.
AdG spokeswoman Alice Weidel sharply condemned the attack on one of the party's leaders on her Twitter page:
Imagine once that such leaders would have been attacked by the chairmen of recognized parties - the republic would have stood on its head!
Tino Krupalla is a native of a small enclave in eastern Germany - the Luzhitsky region, where representatives of the Slavic national minority live along with the Germans.