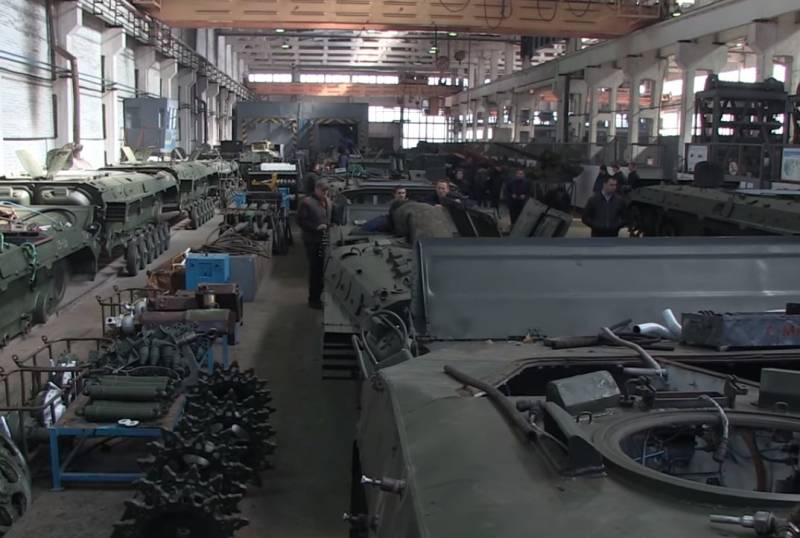 Counterintelligence of the Security Service of Ukraine revealed a group of malefactors from among the employees of the state enterprise "Zhytomyr Armored Plant" who were engaged in embezzlement of budget funds. The enterprise is a part of Ukroboronprom. Officials were involved in fraud when purchasing parts of dubious quality.
This was reported by the press service of the Security Service of Ukraine.
The criminal activity of officials led to an unjustified increase in the cost of procurement by 750 thousand hryvnias, which is equivalent to about two million rubles.
According to the investigation, last spring a tender was held for the purchase of spare parts, in which the commercial structure from the Kiev region won. The audit showed that only two bidders participated in the auction, one of which turned out to be fictitious. As a result, the cost of parts was 2,7-5 times higher.
In addition, the criteria for certificates had to match production in the United States. But, as verification showed, the certification company was registered in Russia, and the production itself is located in one of the countries of East Asia.
Experts argue that the use of purchased spare parts could lead to armored vehicles used by the APU to premature failure.
During searches carried out by SBU officers, documents, stamps, computer equipment and money in Ukrainian and foreign currency were seized in an amount equivalent to about a million rubles.