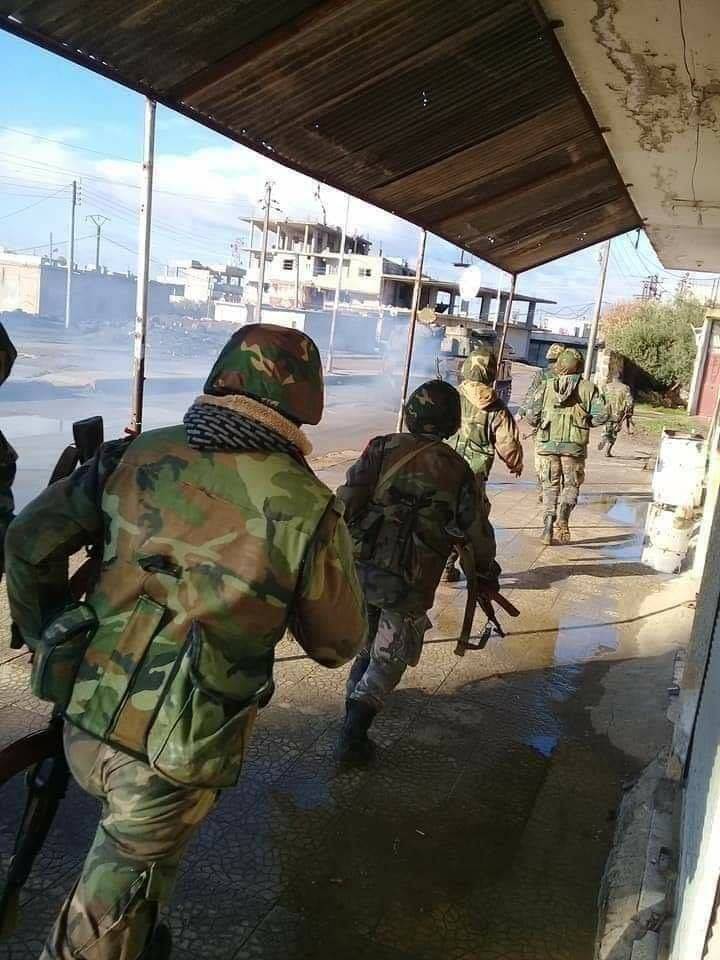 In Syria, a fierce confrontation continues between parts of the Syrian Arab army and radical armed groups supported by Turkey. While success accompanies the government forces of Bashar al-Assad, but Turkey is also transferring additional forces to the north of Syria.
By the afternoon of March 2, 2020, the Syrian Arab army again managed to regain control of the city of Serakib. Last week, militants were able to recapture the areas of this strategically important settlement, but now government forces were again able to drive the militants out of the city. CAA soldiers combed Serakib to eliminate possible hotbeds of resistance before the enemy tried to launch a counterattack.
Currently, the Syrian Arab army continues to deploy additional forces to the south of Idlib province. The need for their transfer is due to increased attacks by militants and attacks from Turkish unmanned aerial vehicles.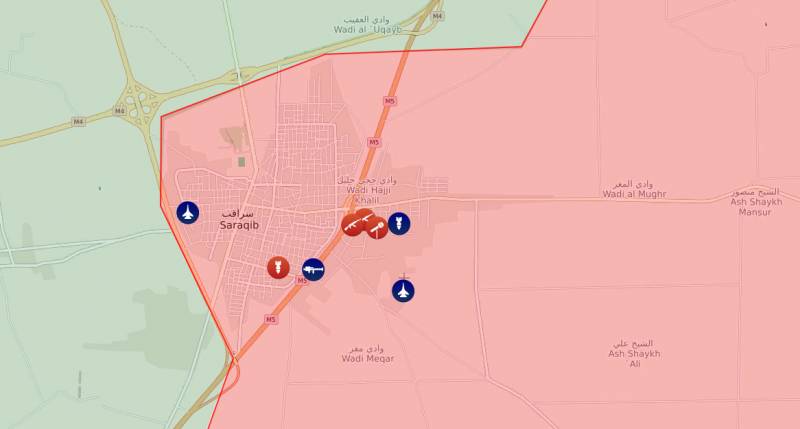 Meanwhile, in the Jabal al-Zawiya region, luck, on the contrary, accompanies pro-Turkish formations. They managed to capture several settlements in the vicinity of the city of Kafr Nabl, while the offensive continues in the east of Idlib governorate.
In the north-west of Syria, Turkish drones attacked the positions of government troops in the governorates of Aleppo, Hama and Idlib. The targets for Turkish UAVs were military convoys and defensive positions of the Syrian Arab army. Since Syria has closed airspace, Turkey is actively using drones to attack Syrian targets. It is known that Turkish UAVs strike even at single objects of the Syrian government forces, up to separately moving cars and motorcycles.
The Russian Ministry of Defense, meanwhile, continues to record ceasefire violations in Syria. Over the last day of such violations, the Russian military counted 31. This is almost twice as much as the number of violations recorded by Turkey. So, according to Ankara, there were only 16 ceasefire violations in the provinces of Aleppo, Hama and Idlib.
In other provinces of Syria, where the situation is under the control of government forces, mine clearance work is ongoing. Syrian media write about the return of more than 700 refugees from neighboring Lebanon within XNUMX hours. But these figures, of course, are not comparable with the number of refugees leaving the Idlib conflict zone and heading to the Turkish border.
Thus, the situation in Idlib remains extremely tense. Turkey and Russia remain one step away from entering into an open military conflict on Syrian territory, while both Moscow and Ankara currently deny the likelihood of such a conflict at the highest state level, but the Russian and especially Turkish press are full of warlike headlines. Perhaps the key to resolving the situation in Idlib will be found on March 5 during the upcoming meeting between Presidents Vladimir Putin and Recep Erdogan.