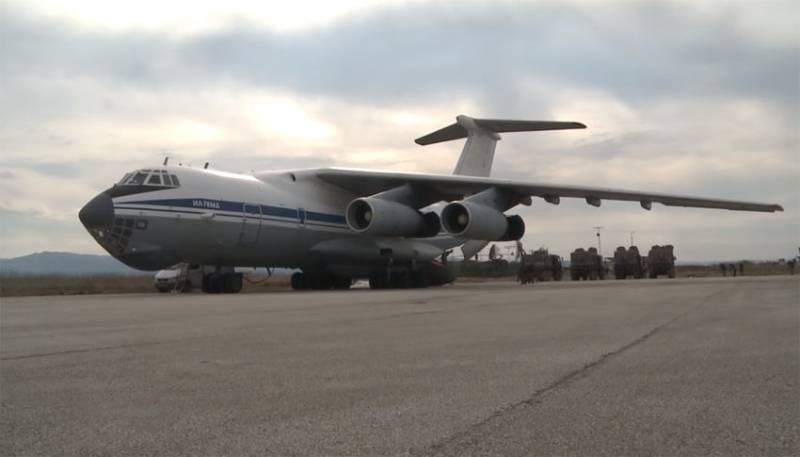 Lebanese informational resources write that several Il-76 military transport aircraft of the Russian Aerospace Forces have landed at the Khmeimim airbase in the Syrian province of Latakia over the past few hours.
These reports state that during the day at the Khmeimima airfield 7 IL-76 transporters landed, as well as two Tu-154 aircraft.
Lebanese correspondents speculate that these actions of the Russian Air Force "are somehow related to yesterday's events in Idlib and Damascus's announcement of the closure of airspace over this Syrian province."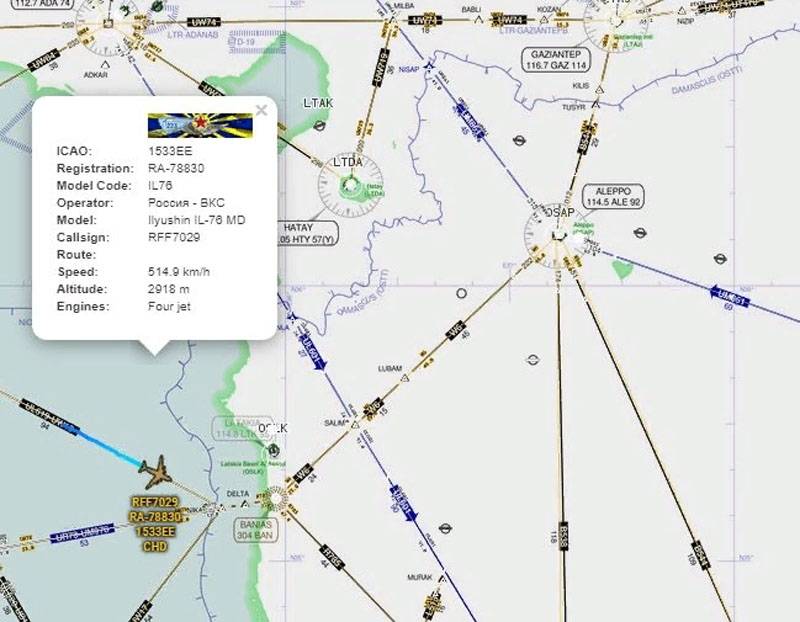 There is currently no official confirmation of information on the flights of the IL-76 and Tu-154 aircraft of the Russian Aerospace Forces to Latakia.
Recall that the day before, Turkish F-16 fighters shot down two Su-24 bombers in the sky over Idlib. The Syrian pilots managed to eject. Earlier, Turkey lost at least 6 of its drummers in Idlib
drones
who attacked SAA positions.
At the same time, Senator Lindsay Graham, who is considered one of the main supporters of President Donald Trump in the Senate, called on the White House to "put an end to the suffering of the Syrian civilian population and introduce a no-fly zone over the country." According to Graham, this will "avoid new casualties among civilians." This is not the first proposal from American politicians to introduce a no-fly zone over Syria. Moreover, the world is already aware that, according to American logic, a no-fly zone is one in which flights are prohibited for any
aviation
, except aviation countries of NATO. An example is the Libyan scenario and its consequences.