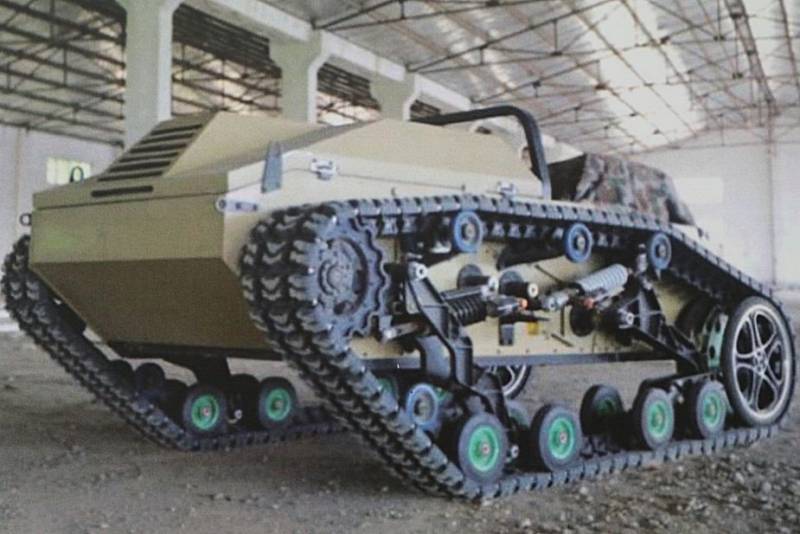 Chinese private
armory
the company showed a new unmanned transporter that can transport ammunition and ammunition over difficult terrain and support ground units with fire during their confrontation with the enemy.
Developer Zhong Tian Zhi Kong Technology Holdings Company named his creation Mule-200. It was shown at an exhibition in Abu Dhabi last week.
The Mul-200 is positioned as a multi-purpose tracked conveyor designed to accompany infantry and transport goods. It was created on a modular basis, due to which it can be used to carry out various missions: from warfare to data relay.
Unlike most analogues that carry a payload from the outside, the Mule stores it behind its armor, providing protection against weapons. The vehicle weighs 500 kg and can carry 200 kg. The maximum speed is 50 km / h, range - 50 km. It is able to overcome obstacles 600 mm high.
As stated, Mule is a technically mature product and is ready for military supplies. As China prepares for war with a focus on unmanned systems, the new product is expected to be in demand on the PLA.