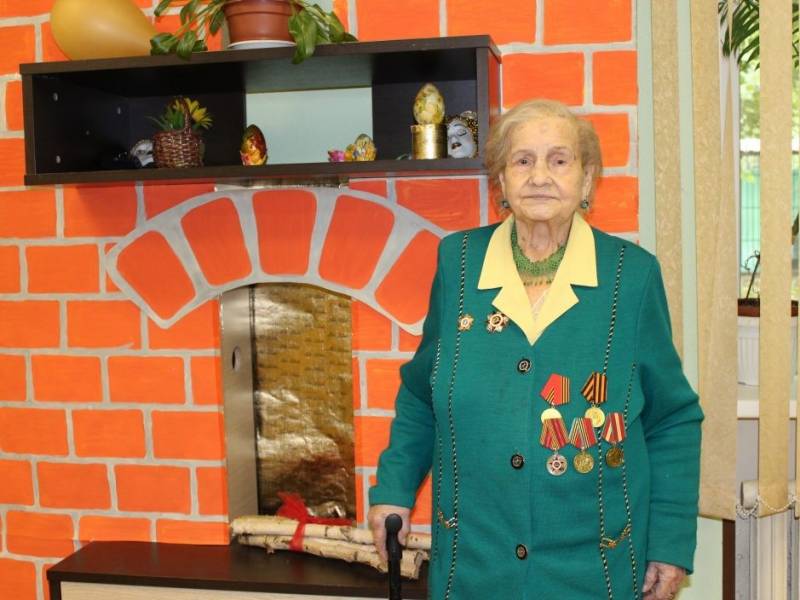 Veterans of the Great Patriotic War. How do they live today? Our journalist decided to ask some of the past or survivors of the war about this.
On August 31, 2019, Vera Ivanovna Vasilyeva turned 99 years old. On the anniversary of the Victory, Vera Ivanovna will celebrate her anniversary - 100 years.
She sings in the district choir ...
Our first meeting took place a week before the holiday date. In Izmailovsky Park at a concert, she read her poems. Upon my offer to give an interview, she perplexedly remarked: "Why do I need you? What interesting things can I tell? " A little later, she agreed and offered to meet at the territorial center of social services "East Izmailovo", a branch of "Izmailovo". That day she sang there in the choir ...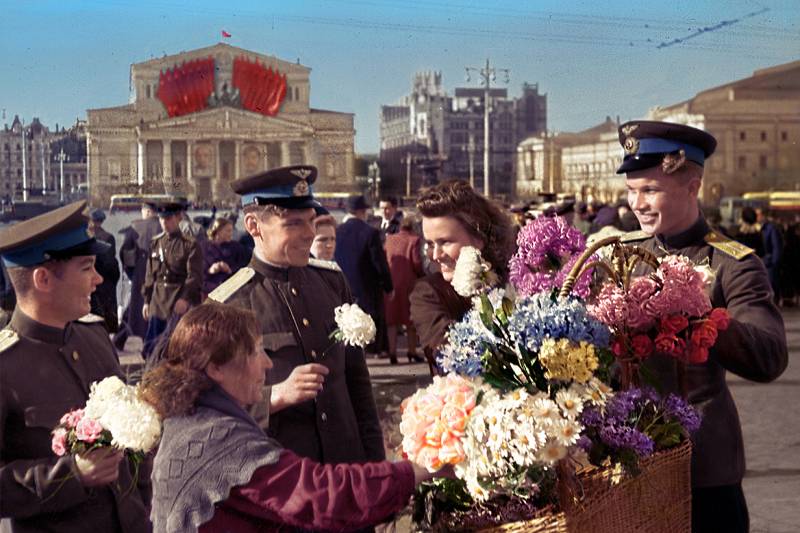 Vera Ivanovna celebrated Victory Day in Moscow
Seeing this interesting woman, hearing her beautiful, posed voice, it is impossible to imagine that she is almost a hundred years old. And learning about this, I want to understand where it comes from so much vital energy, where is the source of constant activity.
- Vera Ivanovna, please tell us about your family. Where were you born, who were your parents?
- I can assume that the Muscovite is in the third generation. My great-grandson from my son is already the sixth generation, and there are also two great-great-grand-nephews. My father is a native Muscovite, and my mother is a peasant, originally from Volokolamsk, as well as the "popular elder" Mikhail Kalinin. She unconditionally accepted the communist ideology, was a member of the party.
Instead of buying bread for her four children, her mother, who worked as a cleaner in the dining room, paid membership dues for this money. Dad was a qualified plumber, he had golden hands. That's just the trouble - constantly laying behind the collar.
Several times he tried to create better conditions for his family to live, either rented, or even bought an apartment at the exit, and we moved there. But after some time, my father drank the whole situation, and we still had one cast-iron iron. And we again returned to our communal room.
We lived in a seven-story building on Bauman Street. The building was built in 1905 by the landlord Karjagin. The house had gas, central heating and even seven-room apartments. And our 20-meter room was located in the basement.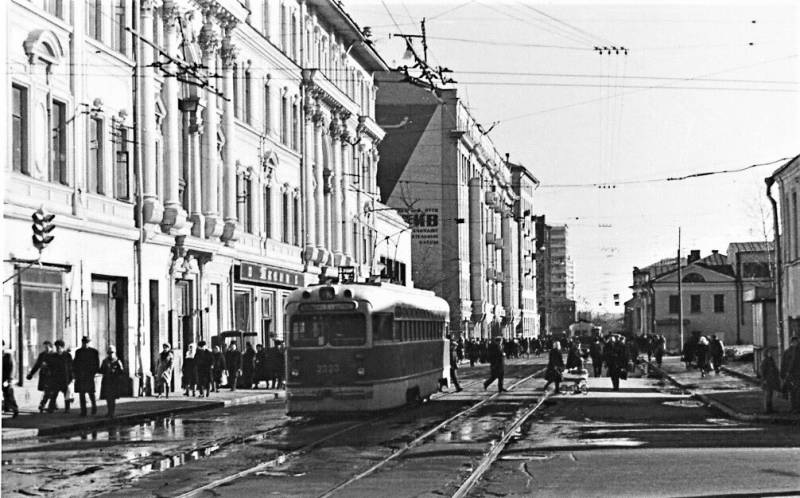 You know, housing on the ground floor was then given to hard workers, such as my parents. Those who were on the higher social ladder, that is, doctors and teachers, lived on the third or seventh floors. The fact is that after the revolution, wealthy people, leaving their homeland, left all the furniture and household utensils in their apartments.
My aversion to the existing ideology probably began when my mother was reprimanded at the general meeting. In 1935, the country's leadership was preparing for a big "purge". I attended that meeting. Mom was boned on what the light stands for because her husband does not match the image of a Soviet person.
She humiliatingly asked everyone for forgiveness ... Social activists, meeting her mother on the street, constantly pestering her with questions: why can't she re-educate her husband? I often asked political questions. Of course, I formulated them in a childish way. I saw injustice, but no one could answer me why this is happening.
Unlike my mother, who did not believe in God, in the end I became a church Orthodox. This happened due to fellowship with neighbors who were believers. I always left the church, inspired by hope.
- Where did you study, work?
- I finished 8 classes. She was not a Komsomol member, all the more so she did not join the party. I decided to get a special education with the ability to immediately go to work to help my family. She graduated from the Telegraph School, which was located on Tverskaya - Maxim Gorky Street. We worked on the Bodo apparatus. Of the five keys, we made up letters, numbers and punctuation marks. Telegraph work was then considered very prestigious.
She writes poetry
"You are a participant in the war." Please tell about this.
- I served in the 56th separate regiment of communications, for a long time it was located in the Bryansk forest. They worked on Bodo and teletype. Marshal Zhukov often came to us. We wrote transcripts of his speeches. George Konstantinovich admired the girls - young, sonorous, cheering us, stroking our backs. We were thrilled! Gathered around him. It was a real man!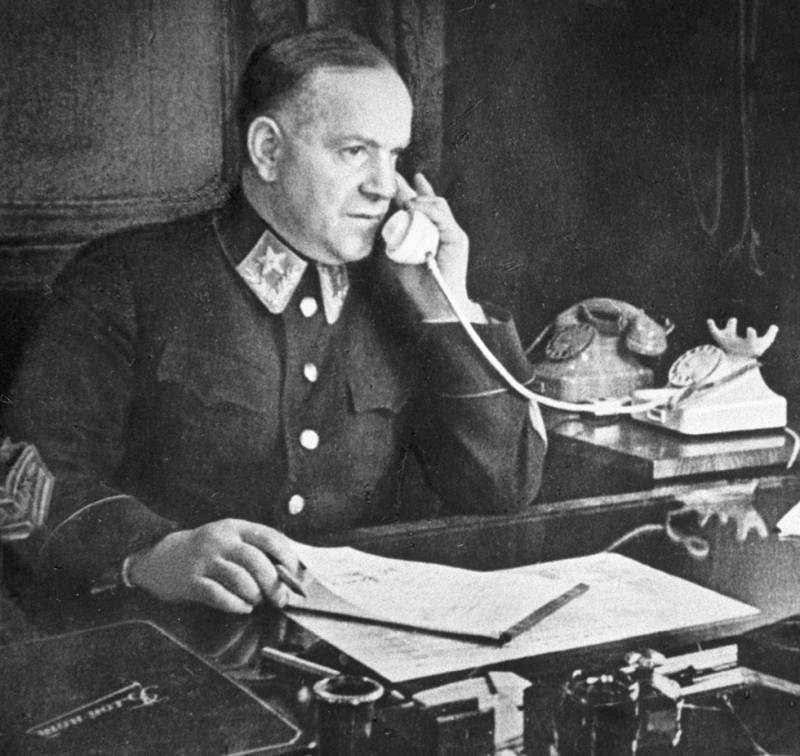 "Beetles at the device!" Vera Ivanovna heard this more than once
We had a responsible job, we must not be distracted, think about our own. Once I fell asleep at the workplace, because I did not rest for two days. And what do you think, in a dream I kept typing ... my dreams, visions. It all came out on tape. The horrified girls woke me: "Faith, they will shoot you!"
The general walked past, heard. When he understood what had happened, he declared: "Put off the shooting! Let her sleep for two days. " I still don't know what was the name of my savior. The foreman demanded military discipline from us, and rightly so. We sometimes did not follow his orders to line up, he seriously cursed. Once we beat him, but then we all cried together, asked for forgiveness not only from him, but also from each other.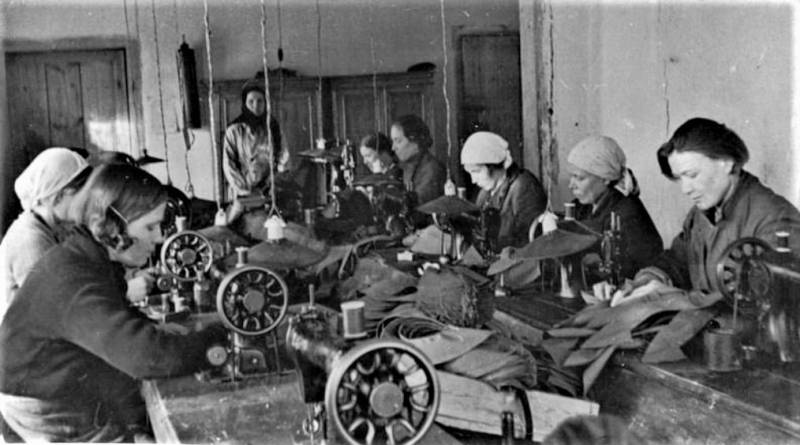 Toward the end of the war I was transferred to
aviation
regiment. Victory Day on May 9 I met in Moscow, on Red Square. I have the Order of Zhukov, the Order of the Great Patriotic War of the 2nd degree and the medal "For Victory over Germany." There are jubilee medals too, although not all that is supposed to be.
- Where did you work after the war?
- I finished 10 classes. She worked as a home economics teacher in primary school, and was also a class teacher in the 5th grade. The director asked me to lead a very complex, hooligan class, which everyone abandoned. The children were from working families, the fathers of many were drunkards. As a result, my guys became the best, for this I received thanks from the district department of education in the work book.
Then I was able to find an approach to each child, and restrain the ringleader thanks to the strength of my character. The guy began to respect me, he was already happy at the meeting after school. Many of those guys got into people, got specialties. My husband became ill, I could not go away from home for a long time, so I knitted things for the organization of disabled people.
- Tell me, please, how to overcome life's difficulties, problems?
"I don't just remember." I am analyzing my past life. To say that she was not easy is wrong. I had everything as usual. It is so established by nature, by God. Black and white stripes alternate. If you feel bad now, then it will definitely be better. One must be prepared to accept both troubles and joys. No need to experience euphoria with happiness, but do not fight in grief in hysteria. Yes, I understand that now. In my youth and in my mature years I did not know this recipe.
- Is there a recipe for happiness? Does family longevity contribute to this?
- Happiness is different for each person, it is individual. But a strong family, where there is understanding, gives strength for life. The main thing is love! She is always right! I have such a poem. By the way, I composed for a long time, but I did not take this occupation seriously, besides there were constant worries, work ... 15 years ago, poetry captured me. I already have six recorded notebooks. I can read you one of the essays:
I am old, but not old.
Lord have mercy, save!
And there is no anguish and torment in me
Though the finish days are close.
And I don't regret anything, and I'm not sad, I don't cry.
The Lord made it so childish. I'll call everything - my fate.
There was so much in life
The sun was shining, there was a storm
It was spring, it was winter
Of course - autumn, summer.
All together, I can say: my fate.
There were mistakes, chagrin,
There was treason and betrayal, love.
And I do not regret anything.
Lord, let me be longer in the world
Longer would not freeze blood.
Vera Ivanovna met her 99th birthday with her family: her daughter, granddaughter, and daughter-in-law, who calls her "mommy" ... But her son was gone a long time ago. He was an officer, commander of a tank regiment, clearing the rubble at the Chernobyl nuclear power plant.
And for the 100th anniversary, Vera Ivanovna is already preparing and is not offended when they remind him of him in advance.
Vera Ivanovna happily recalls her birthday: in the social center they laid a festive table for her and sang "Long Summer!"