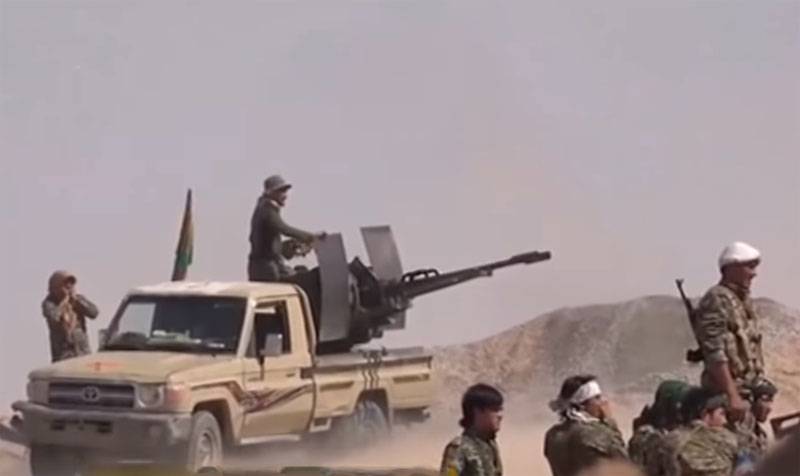 From Syria, there are reports of a sharp deterioration in the situation in the south of the country. Anti-government forces intensified along the borders with Israel and Jordan.
So, according to the latest information, the militants carried out a series of attacks on government forces, including border troops, in the province of Daraa. The militants were able to capture several important settlements and their individual quarters. The most difficult situation is developing in the city of Sanamine. In addition, militant units occupied the quarters of the city of Muzayrib.
A detachment of terrorists attacked Syrian troops in the checkpoint area south of Al-Sheikh Saad.
Attention is drawn to the actions of the militants under cover with a real human shield. As soon as the terrorists entered the settlements of the province of Daraa, they began to drive the locals to the central square under the guise of a protest against the actions of official Damascus. Statements about allegedly "protests" of the local population have traditionally been picked up in the foreign press, first of all by the one that does not hide its anti-Syrian orientation.
The militants are clearly trying to open a second front against the SAA, which looks like a planned operation. It is no longer easy for Syrian troops to restrain militants in Idlib. And now we have to delay parts of the SAA to the south of the country in connection with the activation of terrorist groups in Daraa. Otherwise, it can be expected that jihadists will develop an offensive and take possession of vast territories in the south of the SAR.