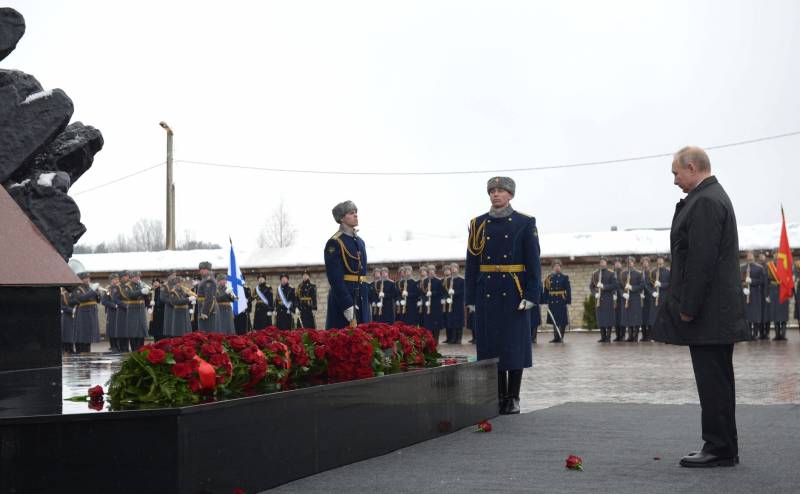 On March 1, Russian President Putin took part in events in honor of the 20th anniversary of the tragic events in the Argun Gorge in Chechnya. The leader of the country laid flowers at the monument to the Pskov paratroopers who fell in an unequal battle.
This became known from a publication on the website of the Presidential Administration.
On this day in Pskov every year events are held dedicated to the memory of the fighters of the 6th company of the 104th guards air assault regiment of the 76th division of the airborne troops, who heroically died in battle with extremists. In this regard, the city was visited by Russian President Vladimir Putin. According to the press service of the Administration of the Pskov Region, he was met at the airport by Governor Mikhail Vedernikov. As part of the commemorative events, the president will visit the military unit, which included the heroic 6th company.
On March 1, 2000, 90 Pskov paratroopers under the command of the Guard Lieutenant Colonel Mark Yevtyukhin fought with 2 militants Khattab and Basayev at an altitude of 776 in the Argun gorge of Chechnya. Only six people survived, of which one was awarded the title of Hero of Russia, and five - Orders of Courage. Another 21 paratroopers became the Hero of Russia posthumously. Also awarded the Order of Courage 63 dead soldiers of the Pskov company.