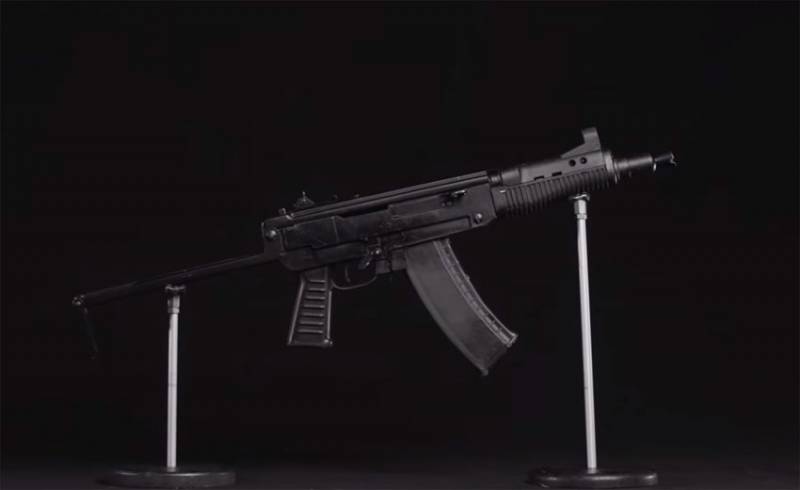 One of the Soviet developments in the field of small arms
weapons
is a small-sized automatic Dragunov - MA. Often you can hear this kind of judgment about this machine gun: "this is an inverted Kalashnikov machine gun." This interpretation is largely related to the appearance of the shooting brainchild of designer Dragunov.
When creating MA, plastic elements were used. This became possible due to the fact that Soviet industry had the opportunity to produce plastics with characteristics suitable for certain parts of small arms.
The MA feature was that its trigger mechanism was carried out by a separate assembly, mounted in a box. This machine had components similar to the AK-74U. One such example is a flame arrester used on the initial versions of a small-sized Dragunov assault rifle.
The machine gun allowed for targeted shooting at ranges up to 500 m. The caliber of small arms MA - 5,45 mm.
As a result, the machine was released in a limited edition and never received distribution. Details about the machine gun MA - in the plot on the channel "Kalashnikov". According to experts, MA was ahead of time.