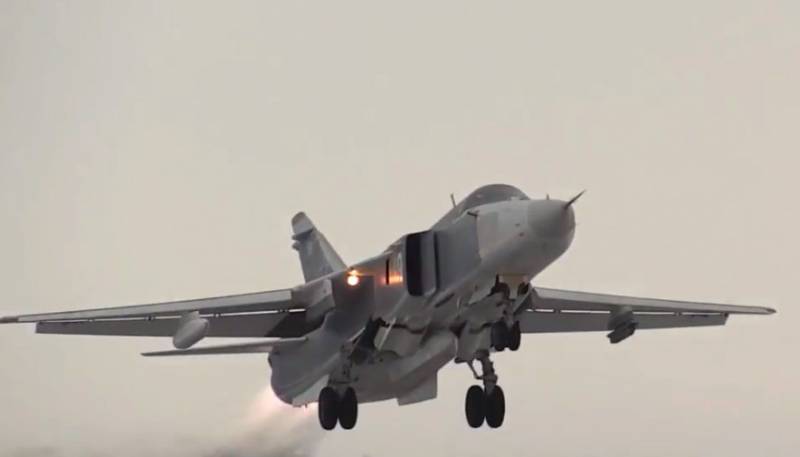 The Syrian government army has announced the closure of airspace over the entire province of Idlib and other provinces in the north-west of the country. This was announced on Sunday by Sky News Arabia.
According to SANA, all objects in the air will be perceived as hostile and interfere with air defense forces.
The command of the armed forces declares the closure of airspace for aircraft and any unmanned aerial vehicles over northwestern Syria and especially over the province of Idlib. Any aircraft that violate our airspace will be perceived as hostile and shot down in order to prevent them from performing tasks
- said in a statement by the Syrian command.
Meanwhile, militants report a Russian Su-24 bomber allegedly shot down over Idlib by publishing the corresponding video.
There is currently no evidence for this information. Information about the allegedly downed plane in his Telegram was posted by military commander Alexander Kots, who noted that militants were reporting this and there were no data from other sources. At the same time, it is impossible to determine from the personnel that the Russian Su-24 was shot down.
The Russian Ministry of Defense has already issued an official statement calling this information fake.
Information referring to the Internet resources of the militants about the alleged defeat from the MANPADS of the Su-24 aircraft of the Russian aerospace forces in the airspace above the idlib de-escalation zone is fake
- said in a statement.
At the same time, the SANA agency publishes information that the Syrian army shot down a Turkish drone near Serakib.
Syrian army shot down a Turkish drone belonging to terrorist groups near the city of Sarakib in the southeastern part of Idlib province
- writes the agency.
No official statements have yet been received from Turkey.