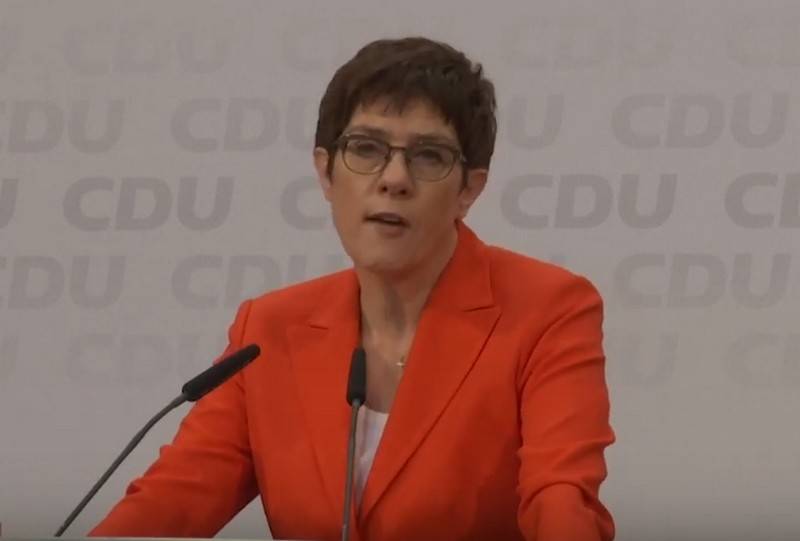 In Germany, they called on the United States and the European Union to increase pressure on Bashar al-Assad and Vladimir Putin to stop the onset of government forces and the transition to political dialogue. This statement was made by the head of the ruling party in Germany, the Christian Democratic Union (CDU), Minister of Defense Annegret Kramp-Karrenbauer.
In an interview with the Frankfurter Allgemeine Sonntagszeitung (FAS), Kramp-Karrenbauer described the humanitarian situation in Syria as "terrible," calling on the US and the EU to "increase pressure on Assad and Putin" to "put an end to the Syrian war." The reason for this statement was the opening by Turkey of borders for thousands of refugees who rushed to Europe.
The EU and the US must now together increase pressure on Assad and Putin to open the way for political negotiations to end the terrible war in Syria
- she said.
At the same time, Norbert Rattgen, chairman of the Bundestag Foreign Affairs Committee, candidate for the post of head of the CDU, calls for new sanctions against Russia so that "Putin will pay the price for the war of conquest on the side of Assad." According to him, Erdogan "cannot be blamed for opening borders" because "his attempt to cooperate with Russia failed" and it was a "cry of the soul".
Recall that after the aggravation of the situation in Idlib, Erdogan announced a decision to open the borders for Syrian refugees and let them into Europe. By the end of Saturday, Turkey released about 47 thousand people. Migrants tried to break into Greece, using Turkish-made tear gas grenades.