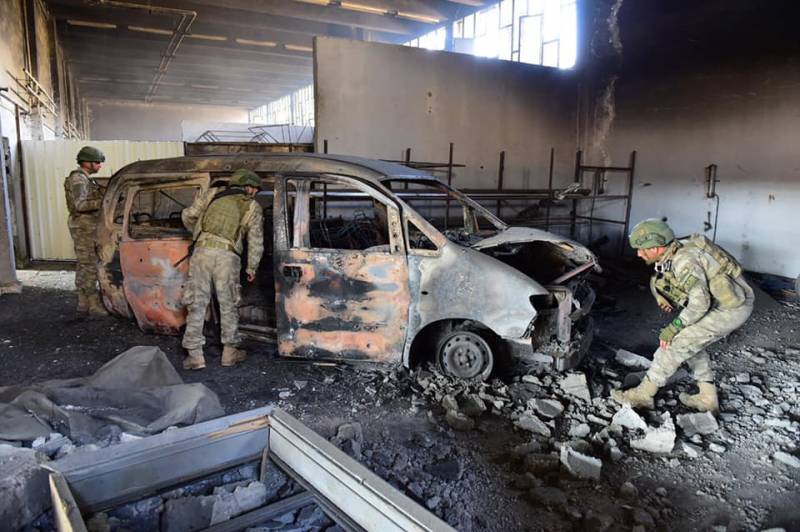 Turkish military
It became known about the next discord in NATO. It is associated with the vote on the adoption of a declaration on Idlib in connection with the Turkish military presence in this Syrian province.
The North Atlantic Alliance decided to express their position on the deaths of 33 Turkish troops in Syria. During the vote on the declaration, the text of which expressed support for Turkish actions in Idlib, it turned out that there would be no unanimous approval of this declaration.
So, the NATO document decided to block Greece. Representatives of Athens stated that in connection with the recent events in Syrian Idlib, Turkey actually opened the borders in the direction of the EU and this led to the fact that in the last three days several thousand refugees from the SAR "leaked" across the Greek border.
Greek newspaper To Vima:
Greece decided to block the NATO declaration on the situation in Idlib, in which the North Atlantic Alliance decided to support Ankara after the death of 33 Turkish soldiers after an attack by the Syrian army with the support of Moscow. This decision was taken on the initiative of the country's Foreign Ministry on the basis that Turkey violated the 2016 directive, which spelled out its obligations to prevent refugees from crossing the EU borders.
After such a decision by Athens, the United States, Britain and France tried to exert pressure on Greece to ensure that its representatives put their signatures on the declaration. But in the Greek Foreign Ministry they answer that for a start it is necessary to force Turkey to fulfill its obligations given to NATO partners.
Earlier, Turkey itself was informed that if it is not supported in Europe, then it will gradually open the borders for refugees. According to recent reports, since last Thursday about 35 thousand illegal immigrants have entered the EU from Turkey.
The Greek newspaper also recalled that the deaths of Turkish troops occurred after they actually launched an offensive operation together with the militants, being in the same ranks, as well as allowing the militants to attempt attacks of Russian aircraft using MANPADS from observation points.