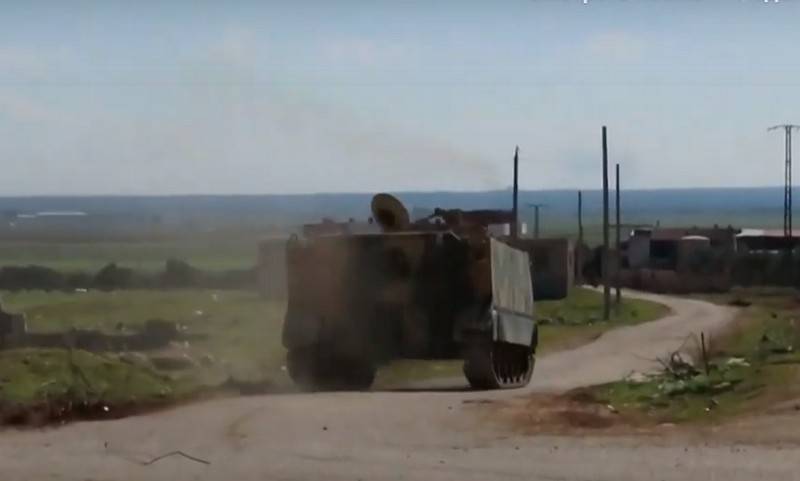 Government Syrian forces on the third day reflect the attacks of militants in the area of ​​the city of Serakib. The situation is aggravated by support for attacks by Turkish artillery and drones. It is reported by RIA
News
with reference to a military source.
According to the source, Turkish strike drones provide fire support to the attacking forces of the Hayat Tahrir Al-Sham terrorist group and other gangs, which are banned in Russia. The actions of Turkish troops make it difficult to repel attacks, but despite this, government forces manage to maintain their positions and even attempt to release the Damascus-Aleppo highway.
On Saturday night, attack drone attacked the advanced positions of the army and equipment in the area of ​​the city of Sarakib in Idlib
- said the source.
It is noted that the attacks of Turkish drones in the Serakib region destroyed a car with ammunition for the Syrian army, one unit of armored vehicles and a motorcycle. At the same time, it is not specified what kind of armored vehicles it was destroyed.
According to reports, the militants, under the cover of Turkish artillery, continue to attack the positions of the Syrian army, and in the case of a counterattack, they immediately go under the cover of Turkish observation posts, which enjoy immunity.
Meanwhile, Western Web users and readers of foreign media are increasingly perplexed and wonder why Turkey can "host" in the territory of a foreign state, directly calling Erdogan "crazy."
Erdogan flew off the coils. Invades another country (which, of course, is illegal). It supplies anti-aircraft guns to al-Qaeda (even the Americans do not allow this to themselves). Helps terrorists troops. Shells Russian planes. And when the country he attacked returns fire, whimpers. Seriously, it's time for him to leave. I hope NATO has enough brains to reason it