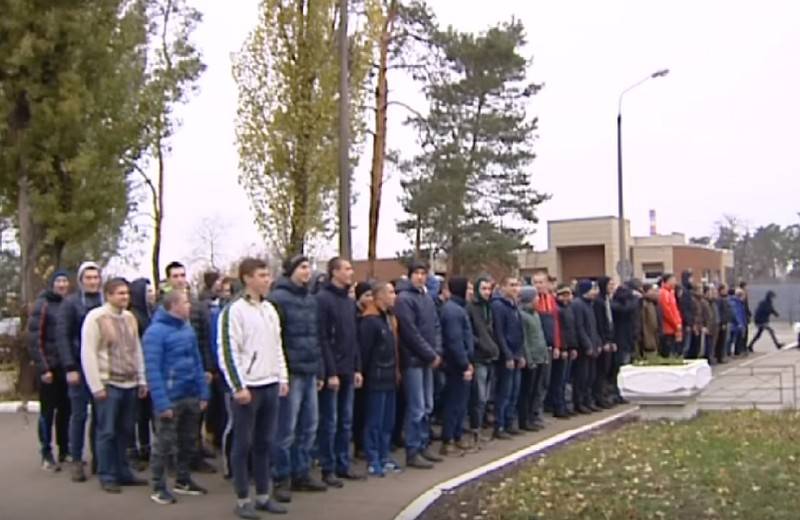 The Ministry of Defense of Ukraine provided data on conscripts who evaded conscription for military service in the Armed Forces of Ukraine. At the same time, only those to whom the materials were sent to law enforcement agencies are reflected in the data.
According to the data voiced by the deputy chief of the main staff headquarters of the Armed Forces General Staff Valery Dendeber, in 2019, 245 thousand draftees evaded military service in the Armed Forces.
Over the past year, conscription commissions sent materials to law enforcement agencies for 245 thousand people of draft age who evade conscription for military service. According to operational information received by the General Directorate of Staff of the General Staff of the Armed Forces of Ukraine, 423 people of military age were brought to criminal responsibility, 17 220 people to administrative responsibility
- he said, adding that there were cases when conscripts, already called up for military service, who received uniforms, simply did not reach their units, deserting along the way. There were 700 such people.
In December last year, the Ministry of Defense of Ukraine complained about a huge shortage of draftees for the Armed Forces. Such a situation with deviators occurs throughout Ukraine, but a particularly difficult situation is developing in the west of the country in Ivano-Frankivsk, Lviv, Volyn and other regions. It got to the point that in the presence of 25 thousand young people of draft age, the military enlistment office could not recruit 460 people.
In January this year, President of Ukraine Zelensky signed a decree establishing a lower age limit for conscription for military service at 18 years old, instead of 20, as it was earlier, the upper bar of draft age remained the same - 27 years old. However, in the spring draft, which starts on April 1, 18-19 year olds will not be taken, except in cases of their voluntary desire.
The Ministry of Defense of Ukraine declares the need for an urgent transition to NATO standards and a complete rejection of the draft, but the APU is against this. According to the officers, there will be no one to serve in the Armed Forces without conscripts in the future.