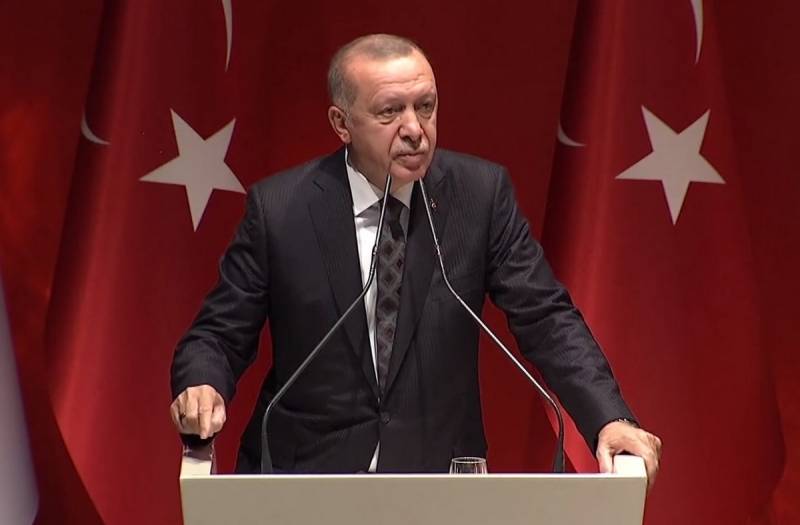 Russia needs to leave Turkey face to face with Syria and not intervene in the conflict. This was stated by Turkish President Recep Tayyip Erdogan, speaking in Istanbul.
According to the Turkish president, he asked his Russian counterpart, Vladimir Putin, "not to interfere in the confrontation between the Turkish troops and the Syrian government army," since Ankara is not fighting against the Syrian people, but is fighting the "Assad regime." However, he stressed that Turkey is not going to leave Syria. At the same time, Erdogan noted that "Ankara does not understand Moscow's intentions in Syria."
The Syrian question is by no means an adventure or a desire to expand borders. We entered there not at the invitation of Assad, but at the invitation of the Syrian people. And until the people invite us to leave, we will not leave from there. I told Putin: leave us with the one on one regime, we will do what we need
- he stressed.
Continuing his speech, Erdogan said that in response to the death from a Syrian strike
aviation
36 military personnel, the Turkish army in retaliation destroyed a large number of manpower of the Assad government army, a lot of military equipment and discovered warehouses with chemical
weapons
.
We destroyed more than 2100 Syrian military, 300 units of military transport, seven chemical depots. And we will continue to destroy them
- he said.
Earlier, the Russian Foreign Ministry said that the Russian-Turkish talks in Ankara on the situation in Idlib did not lead to anything. The parties agreed to continue to comply with earlier agreements and continue consultations in anticipation of negotiations between Putin and Erdogan.