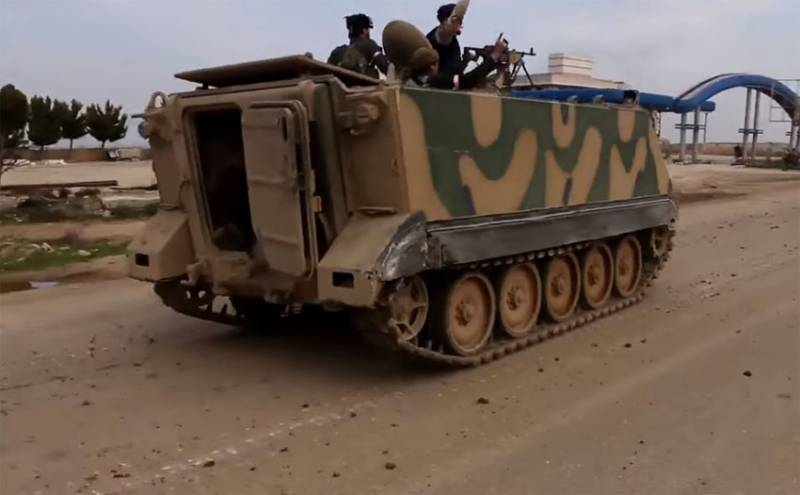 That night, Turkish troops continued to strike at the positions of the Syrian government army. It is important to note that the Turks are striking not only in Idlib, but also in other provinces of the Syrian Arab Republic. Thus, Turkish troops attacked the airfield of Kuweyris (Rasm Abud) east of Aleppo.
It is reported that Turkish drones were spotted by Syrian air defense radars in the sky over the province of Aleppo about an hour before striking the airfield. Apparently, it was with their help that a strike was struck on Kuwaitis, as a result of which the airfield temporarily stopped working. If this is so, then it turns out that the Syrian air defense system with Turkish strike UAVs again failed to cope - just like the day before in Idlib province.
An important detail: "out of the blue" of the operation against the SAA, the Turkish army has intensified strikes in the territories of compact residence of Kurds in northern Syria. Cities and villages of Tal Rifat, Kashtiyar, Kurt-Viran, Tal-Turin underwent shelling of Turkish artillery.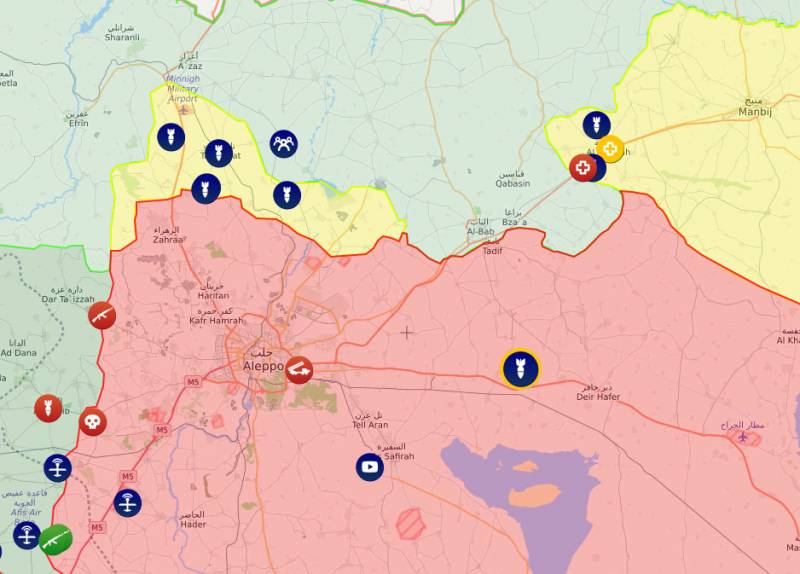 This suggests, first of all, that for Ankara it is important not only to support the anti-government forces in Idlib, but also to solve their own problems regarding the Kurdish armed groups.
The Kurds have already stated that Turkey is violating all agreements by striking to expand its presence in northern Syria.
The territory of Idlib was also subjected to intense blows by Turkish troops and militants. The shelling was carried out in the direction of Seracib - Maaret-en-Nuuman. Turkish artillery also hit Maaret en Nuuman himself. Moreover, the Turkish media no longer have a single message about "how can shelling of residential areas, schools and hospitals" ... In response to the bombardment of Maaret en Nuuman Syrian
aviation
dealt a blow to the positions of militants on the outskirts of the city of Idlib. The destruction of a terrorist command post is reported.