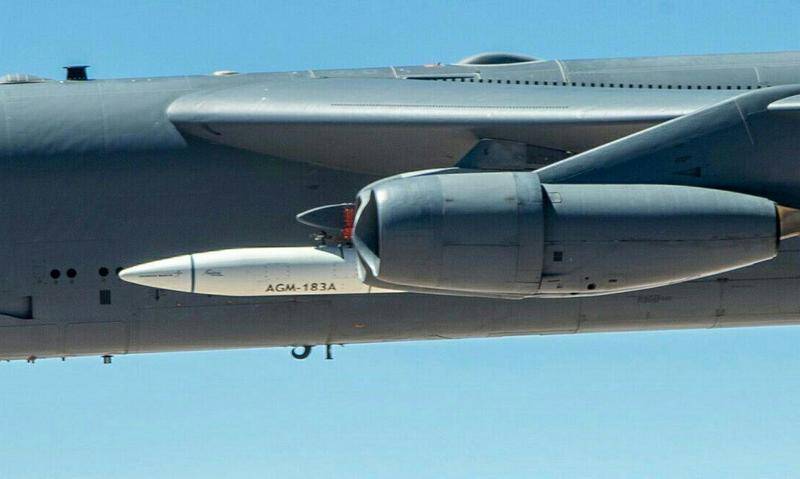 The American company Lockheed Martin successfully defended the project of the promising hypersonic aeroballistic missile ARRW (Air-launched Rapid Response Weapon), the development of which has been under the order of the U.S. Air Force since 2018. This was reported by the press service of the company.
The U.S. Air Force and Lockheed Martin have signed a $ 988,8 million contract to create the ARRW hypersonic missile (
Weapon
quick response based in the air). The agreement includes a critical review of the ARRW project, test support and preparation of the complex for production. The missile should be ready by 2021, and the initial operational readiness by 2022. According to the company, the work is on schedule.
The company does not disclose the details of the program; it is known that the new hypersonic missile will receive a solid-fuel engine and a detachable hypersonic planning warhead. It is planned that the hypersonic complex developed by the company will develop a speed of at least 5 Machs, which will help it effectively overcome enemy missile defense.
The first flight tests of hypersonic warheads with the ARRW air launch system (also labeled AGM-183A) took place in the United States in June 2019 and were recognized as successful.
Recall that in early February, the US Air Force closed one of the programs for the development of hypersonic weapons. According to Anne Stefaneck, spokesman for the Air Force, the program for developing the Hypersonic Conventional Strike Weapon (HCSW) fell under the reduction. Lockheed Martin also worked on it.