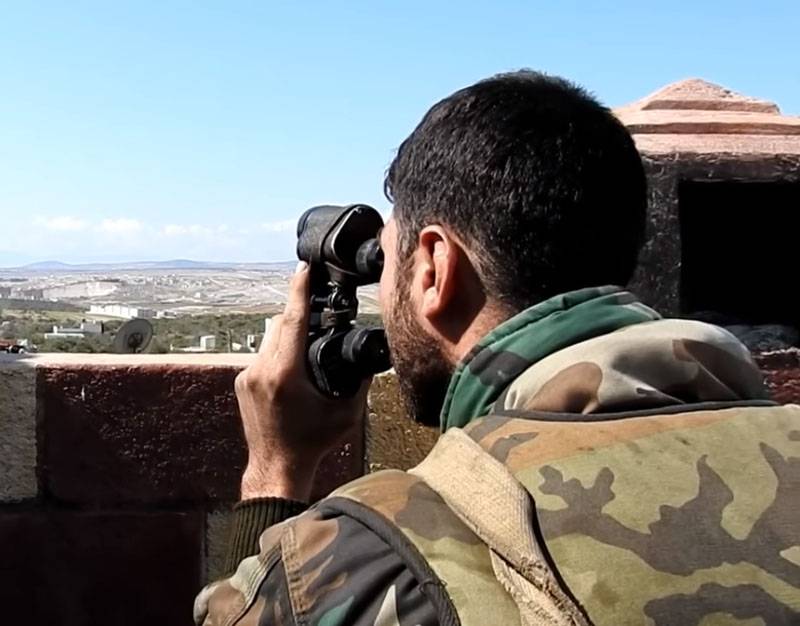 Comments of experts and ordinary users on the situation in Syrian Idlib, which at the moment has turned into one of the hottest spots in the world, are noteworthy. Recall that over the past two days in Idlib there have actually been direct clashes between the Syrian forces and the Turkish army. So, today the Turks attacked the positions and equipment of the SAA using drones, barrels and rocket artillery.
The author of the article on the Chinese portal Sohu:
Despite the ban for Turkish
aviation
enter the Syrian airspace, Ankara still went for it. Only instead of combat aircraft did she use her attack drones. Russia has not taken any measures against Turkish UAVs.
User comments on the same Chinese media resource:
If Russia retreats now, the success of the fight against terrorism in previous years will be nullified, and the situation will probably become even more complicated.
Russia must be supported in order to destroy these terrorist dogs.
And Turkey behaves too arrogant, carrying out aggression against an independent state.
And the readers of the German edition of Die Zeit are more concerned with the situation in Idlib in connection with the decision of Ankara to open borders in the EU direction for Syrian refugees.
It is unlikely that NATO's mission is to support Turkey's invasion of its neighbor. It's time for Turkey to pay for the consequences of its neo-Ottoman dreams, and when the borders for refugees open, the EU payment base should not be available.
Only Turkey did not start the war in Syria, and therefore it was not for her to bear responsibility for the flows of refugees to Europe.
It is surprising. The Turks say they are opening the borders for Syrian refugees, and again they say that they were not ready for this. So they hoped for Erdogan. When will we learn to be ready?
In the French media it is noted that any new war in Syria will certainly strike Europe.
As you can see, neither in East Asia nor in Europe there is, as they say, unanimous approval of Turkish actions in Syria. At the same time, everyone who speaks about this has his own arguments. Some advocate the defeat of international terrorism, others are closer to their own interests.
Recall that some time ago, the presidents of Russia and Turkey held talks by telephone, agreeing to prepare for a personal meeting. At this meeting, which is scheduled for early March, the parties are going to discuss the situation in Idlib.