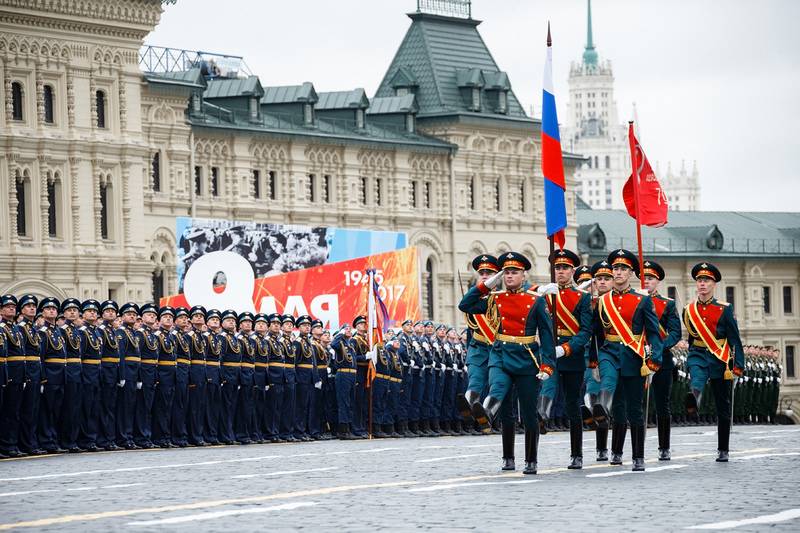 Washington and London faced the dilemma of whether or not to go to Moscow to celebrate the 75th anniversary of the end of World War II. This writes the British edition of The Guardian.
According to the publication, representatives of the UK and US authorities have been negotiating a coordinated response to Putin's invitation to participate in celebrations in Moscow for the 75th anniversary of victory in the Great Patriotic War for several weeks. The situation is aggravated by the fact that the French leader Emmanuel Macron has already agreed to come to Moscow, and there is Donald Trump, who is distinguished by his unpredictability, who was also invited and he can answer with consent.
In London, they say that if you refuse the invitation, it will show the differences that exist in the West, and can also be regarded as a demonstration of disrespect for the common efforts to combat Nazism. On the other hand, if you accept the invitation, it means connivance to the military adventures of Moscow, since the units "participating in the bombing of the civilian population of Syria, in the occupation of Crimea and in military operations in Donbass" can pass by the stands.
Western leaders should not honor the army that is still occupying part of Ukraine and pay tribute to those military units that kill people in Idlib
- the newspaper quotes one of the diplomats.
At the same time, London and Washington annoyedly talk about Macron, "who did not consult with partners" and put them "before a difficult choice."
Two options are currently being considered: to come to Moscow and take part in special events, but not to go to the parade, criticizing Russia for Syria and Ukraine; to come to Moscow, to participate in all events, but on May 8 to attend events in Kiev, where Ukraine will recall the suffering of people during the Second World War, without supporting Russian aggression.