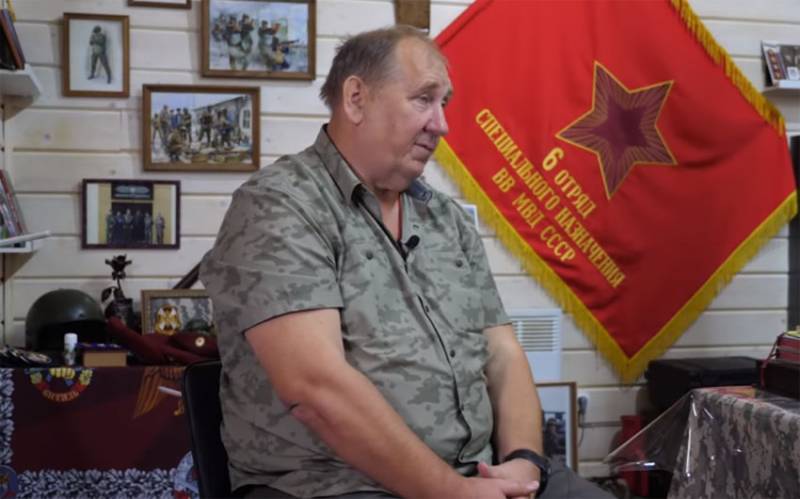 40 years ago, in 1980, the Vityaz special forces unit of the Internal Troops of the USSR performed its first tasks. In the summer of 1980, Vityaz fighters were instructed to ensure the safety of the capital's Vnukovo airport due to the fact that the An-22 Antey plane crashed there. That summer, Vityaz employees were involved in ensuring security at the Olympics-80.
Veteran of the service in Vityaz Sergey Lysyuk tells about the formation and formation of the special forces unit on the Lazarev Tactical channel. This is the second interview with Sergey Lysyuk, published on the mentioned YouTube channel.
According to the veteran of the special forces detachment of the Ministry of Internal Affairs, initially (when forming the unit) the term "special forces" did not sound. Just because at that time there was no such tradition in the names of units. They preferred to say that this is a special or assault company. But then Vityaz gradually became that Vityaz, which is well-known not only in our country, but also abroad.
Sergey Lysyuk talks about how he arrived in 1978 for further service in the special forces unit. Sergey Lysyuk:
I served in this special unit from 1978 to 1994, passing posts from platoon commander to detachment commander.