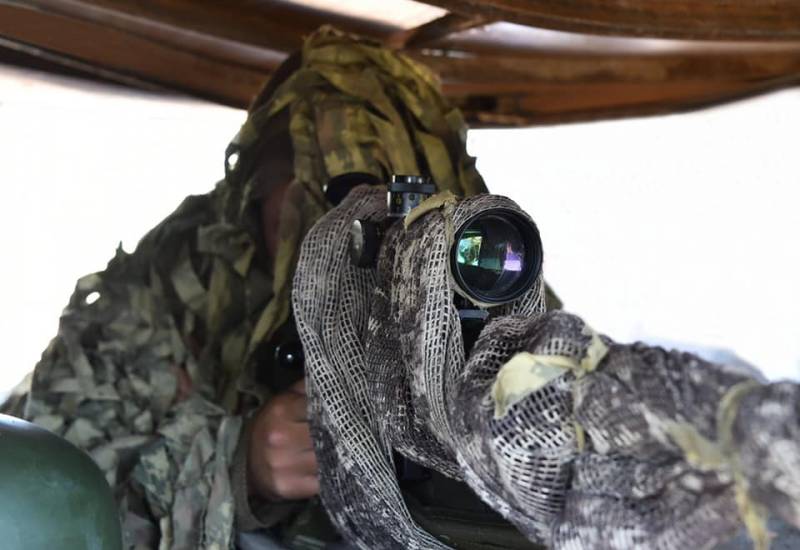 From Ankara there are reports that Turkey has begun consultations with NATO in connection with the ongoing events in Idlib. Erdogan is going to enlist the support of the North Atlantic Alliance and implement the previously announced plan for a direct combat clash with the Syrian army. The only thing that prevents Erdogan from starting a war against Syria is Russia's position.
Against this background, the Turkish army attacked territories in northern Syria, which are controlled by Kurdish armed forces supported by the United States. Turkish ammunition exploded in the settlements of Tel Rifat, Ziar and Deir Jamal south of Aaaz, occupied by Turkish troops.
In addition, it became known that Turkish artillery, located at one of the so-called observation posts, dealt a blow to the positions of the Syrian troops in the vicinity of the villages of Khan ash-Saybul and Marat-Dibsakh. These settlements are located on the M5 highway in the Serakib - Maaret en Nuuman section. After this shelling, the militants attempted to advance along the highway. At the moment, the militants stopped the counter-attack by the SAA. But they are trying to regroup and continue the offensive.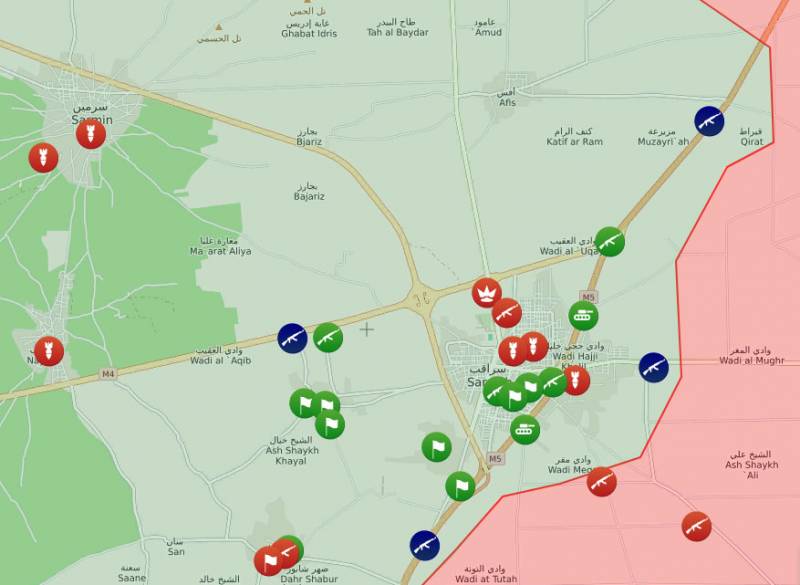 Meanwhile, the militants who occupied Serakib the day before were under heavy fire. The leading terrorist groups supported by Turkey received air strikes at the moment when they tried to gain a foothold on the eastern outskirts of the city - in the vicinity of the village of Al-Haj-Khalil. The militants suffered losses and the survivors hastened (traditionally) to snuggle up to the Turkish "observation post".
The governor of the Turkish province of Hatay announced the data on Turkish losses in Syrian Idlib: 33 soldiers were killed, 32 were injured. The wounded were evacuated to Turkish territory.
During consultations with NATO countries, not all members come forward with the indispensable support of Turkey in its actions in Syria. US Erdogan supported.