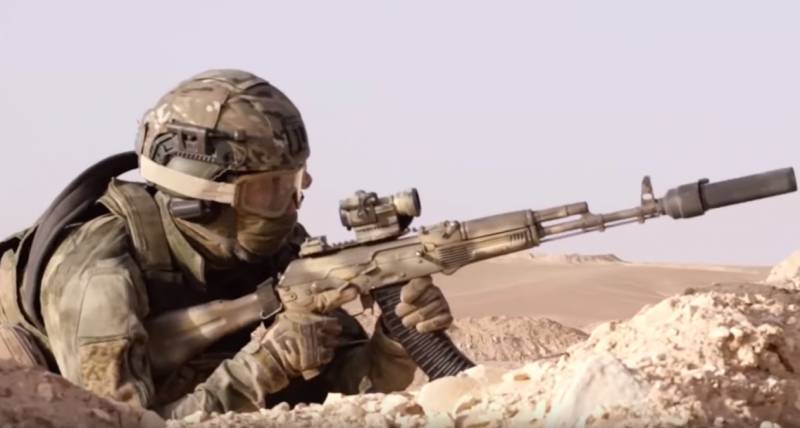 The Ministry of Defense of Russia in honor of the celebration of the Day of Special Operations Forces published footage of the work of special forces soldiers. According to the Vietnamese publication Toquoc, the shooting was conducted during the conduct of hostilities in Syria.
The record shows the implementation of the MTR assigned to them combat missions. The video does not last long, but it contains a lot of interesting points related to the elimination of terrorists from various means of destruction.
SWAT demonstrates its outstanding work in Syria, causing a nightmare among the rebels
- gives its rating Toquoc.
According to him, since the Russian army entered the war in Syria in 2015, the MTR, as part of assisting the forces of Damascus, consistently engaged in the destruction of militants at each stage of the military campaign, defeating many of their logs - in Palmyra, Deir ez-Zor , Aleppo, Homs and now in Idlib.
Although this video is short, the viewer can clearly see how each SSO fighter skillfully uses his fighting skills, masterfully removes any "obstacles" on the battlefield, cracking down on a confused enemy and successfully completing every mission assigned to the Russian army
- writes Toquoc, noting that Russian special forces are able to competently use many different types
weapons
available in the Russian Federation.