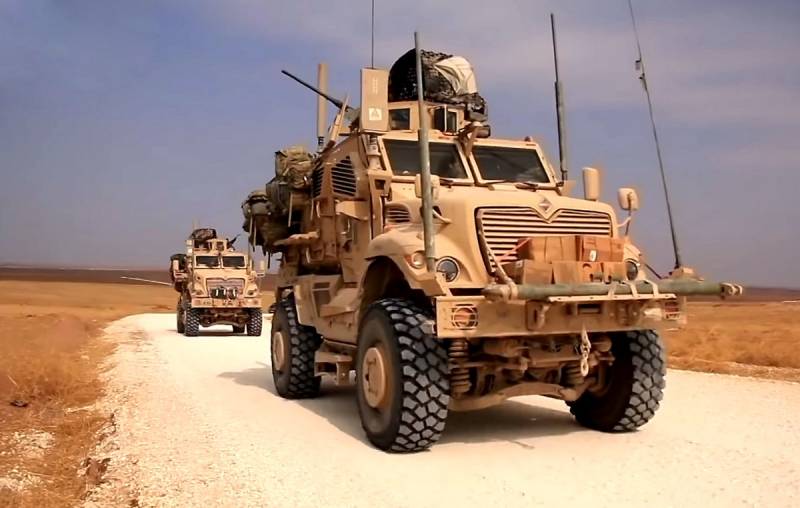 The US military in Syria began to strengthen its military bases in the north-east of the country. According to the Iranian Fars agency, which cites Syrian sources, in the past few days, the United States has transferred several hundred trucks with building materials and machinery from Iraq to Syria.
According to the agency, over the past two days, at least 300 American trucks crossed the Iraqi-Syrian border at the Al-Walid border checkpoint. All equipment went to the north-east of Syria in the provinces of Hasek and Deir ez-Zor.
All cars crossing the border were divided into three streams. Part of the building materials and equipment was sent to the area of ​​the small city of Tell Birak in the province of Hasek, where the US military intends to create a new military base. The second part of building materials and equipment was sent to the Tell Baidar district of Haseke province to expand the existing military base. And the third part is directed to the Al Omar oil field, next to which a new American military base will be created.
According to Lebanese television channel Al Mayadeen, the US intends to significantly strengthen in the province of Hasek, where oil fields are located. The channel reports that an additional US military contingent was delivered to Rumeilan airfield in the north of the province by two transport aircraft.
Earlier, US President Donald Trump spoke truthfully about the task of the US military in Syria. According to him, the fight against the banned terrorist Islamic State in Russia should be conducted by Russia, Iran, Iraq and Syria, and the United States should control and protect oil fields.